Internet penetration is growing in Africa and more people use the internet for various reasons – work, school, socializing, downloading, streaming video content such as YouTube, Netflix, Showmax, to mention a few reasons.
New streaming video services are making strides in the African market but with slow internet speeds, streaming video can prove to be difficult. To stream a show, or watch a movie on Netflix, Hulu, or Amazon, one requires a 0.5 Mbps connection speed, but these streaming firms strongly recommend a minimum of 1.5 Mbps which isn't even streamed in HD. For users to be able to watch an HD quality, they will need a 5.0 Mbps broadband connection speed otherwise you will stick to streaming at 480p.
Although, when compared to the world, Africa is lagging. This can be attributed to the cost of data, infrastructure and slow connection speeds. However, countries like Kenya, South Africa, Nigeria are not so far behind.
In new data, that was collected across the 12 months up to 10 May this year by M-Lab, a partnership between New America's Open Technology Institute, Google Open Source Research, Princeton University's PlanetLab, and other supporting partners, and compiled by Cable.co.uk, revealed countries in the world that have the fastest broadband internet connections.
The report indicated that the five fastest countries have download speeds around 40 times faster than the five slowest. Singapore topped the table at 55.13Mbps, compared to Yemen, which is more than 162 times slower at just 0.34Mbps.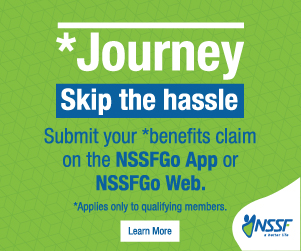 The reported further reported that 20 of the top 30 fastest-performing countries are located in Europe, with 7 in Asia, 2 in North America and 1 in Oceania WHILE 17 of the 30 slowest-performing countries are located in Africa, with 7 in Asia, 6 in South America and 1 in Oceania.
Notably, according to the report, some African countries do much better with mobile internet comparisons. Kenya's mobile internet speed ranking is higher than some advanced economies such as the USA.
Countries such as; DR Congo, Burkina Faso, and Gabon were ranked with the worst internet speeds with the likes of Kenya, Morocco, and South Africa topping the list in the 1st, 2nd, and 3rd positions respectively while UGANDA was in the 10th position.
Here's a look at the top ten African countries with the fastest broadband internet speed and how long it would take to download an HD movie with a size of 7.5 GB.
| | | | |
| --- | --- | --- | --- |
| Rank in Africa (total)/World (total) | Country | Download Speed | Time to download an HD movie with a size of 7.5 GB (Hours) |
| 1(54) / 51(189) | Kenya | 8.83 Mbps | 1 hour 55 minutes |
| 2(54) / 79(189) | Morocco | 4.38 Mbps | 3 hours 53 minutes |
| 3(54) / 80(189) | South Africa | 4.36 Mbps | 3 hours 54 minutes |
| 4(54) / 88(189) | Tunisia | 3.5 Mbps | 4 hours 52 minutes |
| 5(54) / 89(189) | Madagascar | 3.49 Mbps | 4 hours 53 minutes |
| 6(54) / 95(189) | Nigeria | 3.15 Mbps | 5 hours 25 minutes |
| 7(54) / 105(189) | Zimbabwe | 2.49 Mbps | 6 hours 50 minutes |
| 8(54) / 106(189) | Zambia | 2.45 Mbps | 6 hours 58 minutes |
| 9(54) / 110(189) | Ghana | 2.3 Mbps | 8 hours 04 minutes |
| 10(54) / 116(189) | Uganda | 2.12 Mbps | 8 hours 04 minutes |
Editor's Note: Check the link (FOLLOW THE LINK) to see the full table