US 44th former President; Barack Obama founded the 'Obama Foundation Fellowship Programme,' that seeks to support outstanding civic innovators from around the world in order to amplify the impact of their work and to inspire a wave of civic innovation –  and is rolling out the programme as one of its main initiatives.
The Obama Foundation Fellows will be a diverse set of community-minded rising stars – organizers, inventors, artists, entrepreneurs, journalists, to mention a few – who are altering the civic engagement landscape.
The two-year, non-residential Fellowship will offer hands-on training, resources, and leadership development, while Fellows will also participate in four multi-day gatherings where they will collaborate with each other, connect with potential partners, and collectively push their work forward.
The Obama Foundation is looking for individuals who are working to solve important public problems in creative and powerful ways.
"We need people working from all angles and with different perspectives to strengthen our communities and civic life. This fellowship is for organizers, inventors, artists, entrepreneurs, journalists, and more. It is for those working within systems like governments or businesses, as well as those working outside of formal institutions," wrote in a press statement.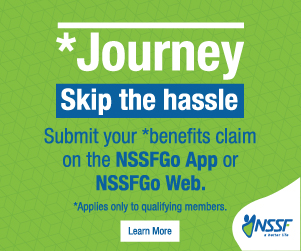 Applications opened on Wednesday, September 6th 2017 at 11:00am CT (7p.m. East African Time) (to apply – FOLLOW THE LINK) not later than Friday, October 6th 2017 at 6:00pm CT (2a.m. East African Time). Successful applicants to be notified in February next year prior to a first gathering in April, 2018.[related-posts]
Terms and Conditions when applying
Accuracy
When you submit your application materials, you affirm that the information presented is accurate to the best of your knowledge. Applications are subject to additional research, reference checks, and vetting.
Selection at the Discretion of the Foundation
The Foundation shall select, at its sole discretion, those applicants selected to advance in the Fellowship selection process.
Confidentiality
By the submission of a Fellowship application, applicant grants to the Foundation an unrestricted right to use all or portions of the response, including all materials and/or accompanying information submitted, as it considers necessary or desirable in connection with the selection process. The Foundation makes no representations regarding confidentiality of information submitted in or in connection with the Fellowship application.
Non-discrimination
The Foundation does not discriminate based on race, color, religion, sex, age, disability, national origin, ancestry, sexual orientation, gender identity, marital status, parental status, veteran status, military discharge status, citizenship status or source of income or any other protected status. We encourage individuals from all backgrounds to apply for this opportunity.
Commitment
Attendance for the full duration of the four Fellows gatherings is mandatory. Fellows must also be able to meet the ongoing time commitments of the Fellowship.