The International Telecommunication Union (ITU) has announced the top-90 winning Information and Communication Technology for Development (ICT4D) initiatives from around the world competing for prestigious WSIS Prizes 2017, from which will emerge one top Winner and four Champions in each of the 18 prize categories.
These 18 category Winners will be announced and presented with their awards, and Champions honoured, on 13 June at the WSIS Prizes 2017 ceremony to be held at the Geneva International Conference Centre during WSIS Forum 2017. WSIS Prizes honour outstanding projects that leverage the power of ICT to accelerate socio-economic development around the globe.
"It is a great privilege for ITU to announce the top 90 outstanding ICT for development initiatives being recognized at this year's WSIS Forum," said ITU Secretary-General Houlin Zhao. "These initiatives represent the best-of-the-best of efforts being made right now all around the globe to leverage the capacities of ICTs to improve livelihoods worldwide."
A record-breaking 1.1 million votes were cast from 30 March to 30 April in the online voting process that resulted in these 90 exceptional ICT initiatives being selected for the sixth edition of the WSIS Prize contest. Voters selected from a list of 345 ICT success stories nominated through a comprehensive review by the WSIS Prizes Expert Group from 467 submitted projects.
The WSIS Prizes contest is open to all stakeholders: governments, businesses, civil society, international organizations, academia and others. The contest comprises 18 categories directly linked to the WSIS Action Lines outlined in the Geneva Plan of Action. This year's final list of 345 nominated projects represented a wide range of stakeholders.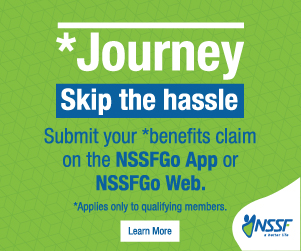 This includes, by region: 49 from Africa (14.1%), 45 from the Americas (12.9%), 78 from the Arab region (22.4%), 88 from Asia and the Pacific (25.3%), 41 from the CIS (11.8%), 42 from Europe (12.1%), and five international projects (1.4%); and by sector: 145 from governments (41.7%), 78 from businesses (22.4%),  56 from civil society (16.1%), 22 from international organizations (6.3%.), and 47 from other entities (13.5%).
[related-posts]