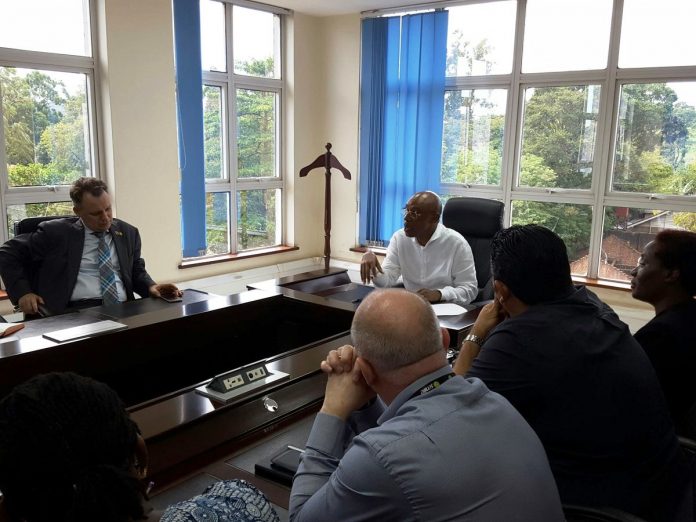 The Uganda Communications Commission (UCC) on Wednesday summoned stakeholders in the country's telecommunications sector to an impromptu meeting, PC Tech Magazine has learnt.
The meeting which will take place at UCC Headquarters in Bugolobi comes just a few days to the simcard registration verification deadline which expires on May 19th.
According to sources inside the Commission, the meeting is meant "to review the status of SIM Card registration in Uganda."
Security Minister, Gen. Henry Tumukunde and Inspector General of Police Gen. Kale Kayihura are also expected to attend the meeting.
In March, UCC had issued a 7-day ultimatum for all Ugandans to have their simcard registration status verified to match the Nations ID database although government overruled it.
The deadline would then be extended for a month, a period ending on May 19th.
UCC further ordered that only a National ID and/or a passport be used for registration of new simcards, a directive which was challenged by many, including the Uganda Law Society.
In a letter to UCC, Francis Gimara, the President Uganda Law Society indicated that the directive is contrary to the Regulation of Interception of Communications Instrument No.42 of 2011.
"This law under regulation 7(3) allows valid identification documents recognized and issued by government agencies such as National IDs, Work permits, National Passports, Driving License, Students' Identity Cards and Voters' cards to be used for registration," Gimara wrote.
"If one form of registration is going to be preferred, then these regulations will have to first be amended," he added.
The directive also attracted a number of law suits against the Commission, most of which are still pending while others were dismissed.
Today's meeting is expected to tackle among others, the controversy surrounding valid documents for simcard registration.
Kayihura, Tumukunde and Mutabaazi will address the media about the resolutions of the meeting.