Google on Tuesday in a blog post announced the ability for Gmail Android users to request and send money via Gmail. The ability that was first made available for Web before coming to the mobile app as well. User can now tap on the Attachment button in the Gmail for Android app, and click on the Send Money option to transfer money easily using the Google Wallet.
Unlike the Web, where there's a little $ icon next to the compose button, on the Android app, it's hidden underneath the attachment button that was previously letting users attachments. It makes use of the Google Wallet available on all Android smartphones, and makes sending money easier.
Android app users can now Send or Receive their money without the need to install an extra application. All a user has to do is signup for the Google Wallet using your debit or credit cards, and then start transacting on your app or web.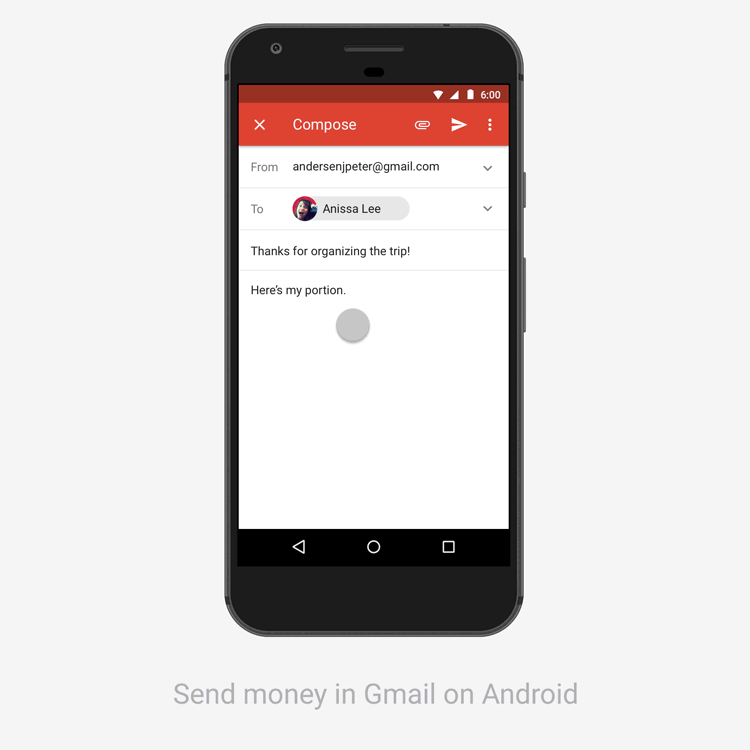 Availability
This feature is unfortunately not available for iOS app users yet, plus it's worth noting that the feature has only been made live for US users only.
Editor's Note: There were no mentions/comments whether the feature would rolled out globally.[related-posts]