As we toss 2016 good-bye, we look way back to cover what we had this year in Uganda. The top stories we have on this list probably are the Presidential Elections, the biggest solar plant in East Africa, Nita-U and the Ministry of ICT urge Ugandans to adopt to open source software, while ICTAU elects a new Chairman and also holds it's first annual LAN event, to mention a few.
We probably covered a lot of tech-news in Uganda, but we can't list everything here. In this review, you'll find out that NITA-U and Ministry of ICT, have almost covered up everything. These bodies have really done a lot this year in the Uganda's ICT sector.
1. Uganda commissions region's largest solar plant in Soroti
On December 12, 2016, Uganda's Minister of State for Energy, Ambassadors from the EU, Germany and the Netherlands, as well as key stakeholders from Access Power and EREN RE; TSK, the contractor who built the plant; FMO and Private Infrastructure Development Group (PIDG) company, The Emerging Africa Infrastructure Fund (EAIF) as financiers, and other key officials, came together to celebrate the inauguration of the solar power plant in Soroti, one of Uganda's 2016 milestones we've had.
Made up of 32,680 photovoltaic panels, the new 10 megawatt facility is the country's first grid-connected solar plant and will generate clean, low-carbon, sustainable electricity to 40,000 homes, schools and businesses in the area.
The $19 million Soroti Solar Plant project was developed under the Global Energy Transfer Feed in Tariff (GET FiT); a dedicated support scheme for renewable energy projects managed by Germany's KfW Development Bank in partnership with Uganda's Electricity Regulatory Agency (ERA) and funded by the governments of Norway, Germany, the United Kingdom and the European Union.
The GET FiT programme helps renewable energy sources become more affordable and therefore more accessible in Eastern Africa.
2. Ugandan Government provides Free Wi-Fi in Kampala City and Entebbe
This is one other milestone we celebrate this year, though many people are still finding difficulties with using the services, claiming it's slow, it's limited, can't download, and so many reasons. However, we at PC Tech decided we have on this 2016 Review special coverage list.
Following declaration by UN of Internet being a human right, Ugandan Government through the National Information & Technology Authority-Uganda (NITA-Uganda) on August 18th, 2016 decided to avail all citizens living within the borders of Kampala and Entebbe with free Wi-Fi dubbed "MyUG" effective October everyday from 6 p.m. to 6 a.m. This was passed on by Frank Tumwebaze, Minister of ICT, during a meeting he carried out with a team of parliamentarians. The parliament is to ensure that Wi-Fi hotspots are set-up all around the borders of Kampala and Entebbe.
@MoICT_Ug @NITAUganda1 @UCC_Official @ubctvuganda staff appearing before the ICT committee of parliament today pic.twitter.com/jIPUJDneKc

— Ministry of ICT (@MoICT_Ug) August 17, 2016
NITA-U explained that access to the service will be offered between 6 p.m. to 6 a.m. so as to make use of internet bandwidth that is not being utilized by Government offices after official working hours. This initiative is to utilize the internet bandwidth to provide a free service to the Public.
As promised, MyUG was launched on October 1st, 2016. Nita-U released a coverage map, that targeted public places with exception of residential ones like Bugolobi Flats; although NITA-U promises that additional residential areas will be covered using a phased approach.
Getting access to the MyUG hospots, all you have to do is; search for hotspots broadcasting MYUG, simply signup via the access page with the details (First & Last Name, Preferred Email Address, Phone Number, Preferred Username & Access Password, Date of Birth and your Gender) which are required, and once all that is done, you'll be eligible to use the internet.
3. Social Media sites blocked during the 2016 Uganda Presidential elections
Social media was very active during the campaign period, and it is believed that the government, through the telecom regulator, Uganda Communications Commission (UCC), directed all ISPs to restrict access to the top sites including; social media sites, Facebook, Twitter and Instagram, in an attempt to control the flow of information and reports of election related incidences.
@fiorikiriza,apologies for the inconveniences caused kindly be patient this has been taken up by the responsible team.#StanAirtelUg.

— Airtel Uganda (@Airtel_Ug) February 18, 2016
Many media houses and several citizens planned to share live updates, but unfortunately they were hindered by the blocked sites.
Although these sites were blocked, some managed to beat these restrictions and used VPN's on their phones while PC users used Tor and Betternet browsers.
It seems UCC never saw this coming [or they did]…..
4. Uganda's Presidential Debate owns the internet, trends worldwide
Online streams and social media conversations gave the first Presidential debate that took place at Kampala Serena Hotel a global audience as Ugandans furiously typed away on Facebook and Twitter with over 20,000 tweets in an hour at some point, culminating in a worldwide trend with over 60,000 tweets. If memory serves me right, Uganda last hit Twitter's home page with the #Kony2012 hashtag back in 2012.
Whereas we tweeted the serious points as they were made, we didn't take ourselves too seriously. In fact Mabirizi was clearly the online crowd favourite, they even made him a hashtag: #WhatWouldMabiriziSay
5. Ministry of ICT and NITA Uganda hold their 7th annual conference on Free and Open Source Software
The IDLELO 7th annual summit held on August 22nd, 2016 at at Speke Resort Munyonyo under the theme, "Open Source Solution for Open Government and Open Data in Africa" brought together a lineup of over 200 participants working on Free and Open Source Software (FOSS) projects, platforms and rapidly evolving social networks tools and applications drawn from the government,, the academia and the private sector the share FOSS best practice, experiences as well as strategies to make it work for Africa.
During the event, Hon. Frank Tumwebaze, Uganda's ICT, pointed out that the increased awareness, integration and adoption of FOSS in Uganda, both by government and the private sector is key to improved service delivery by government, reduced cost of public service deliver as well as improve competitiveness of Uganda's ICT and ICT Enabled Services (ITES).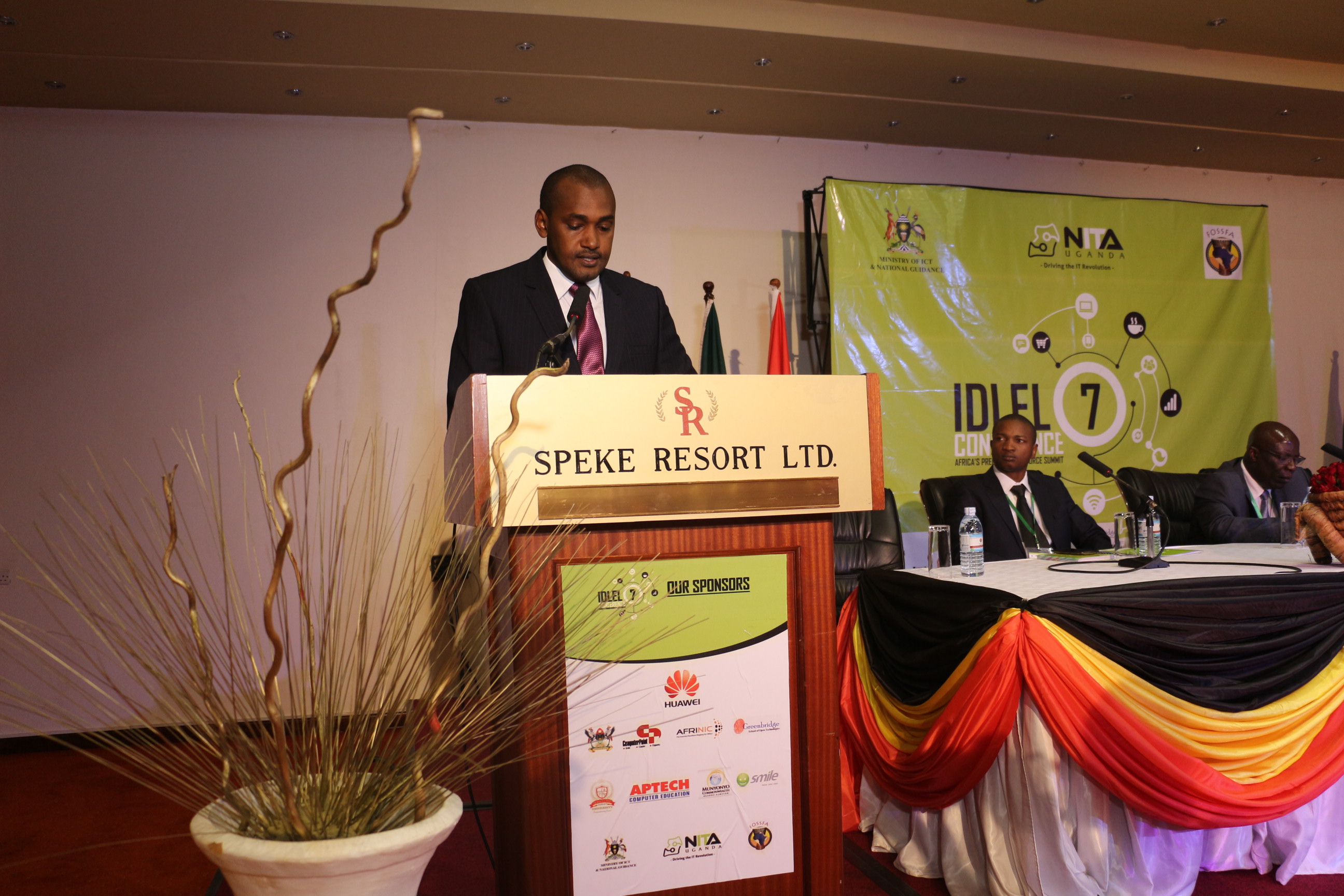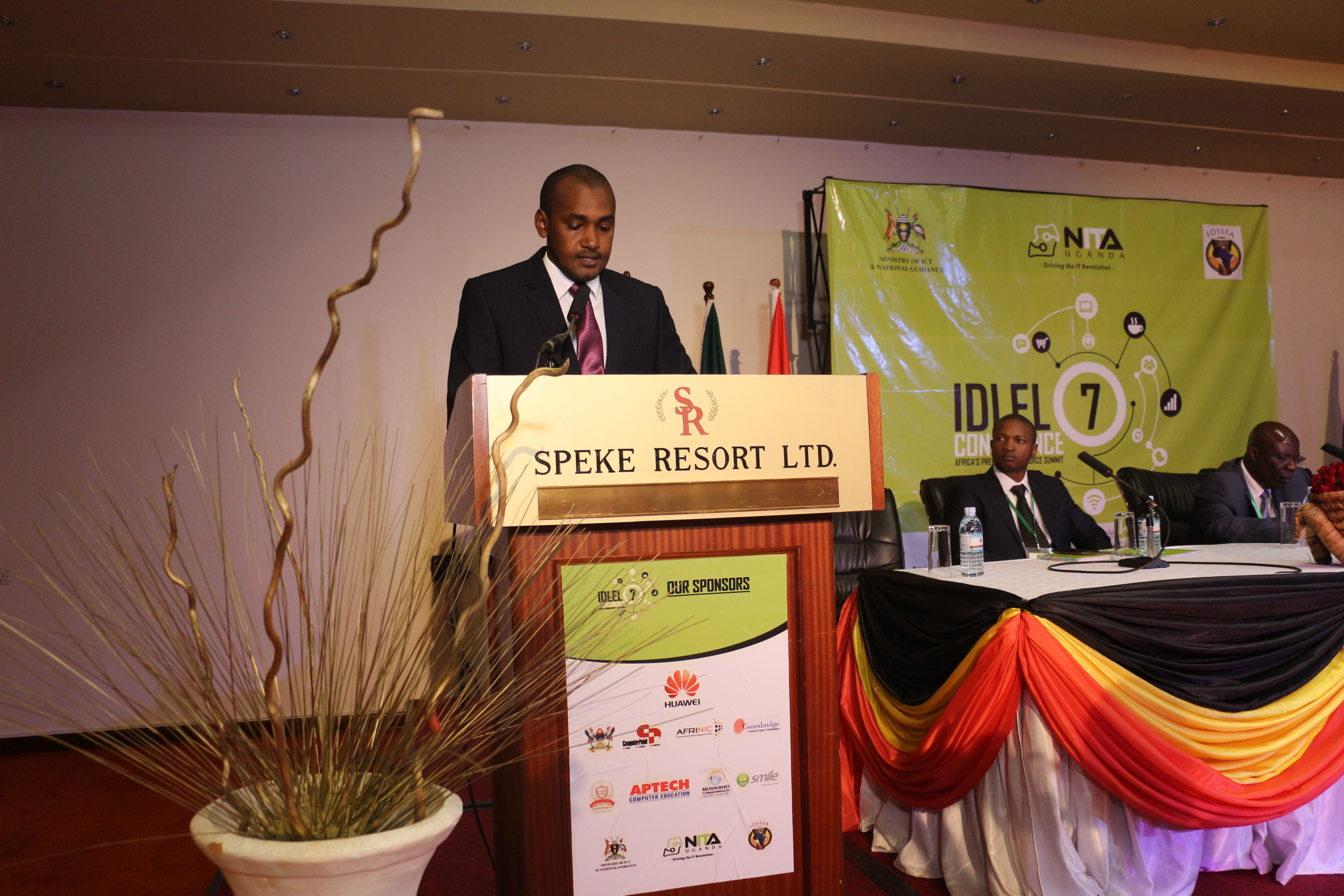 At the end of the three day summit, the Ministry of ICT and NITA Uganda urged Ugandans to adopt of open source software.
6. Uganda introduces online visa application for its visitors
Uganda this year joined the likes of Zimbabwe, Kenya, Rwanda, Zambia to have an online visa processing system for its visitors that was effective of July 1st, 2016. In statement that was issued by the Uganda Tourism Board (UTB), indicated that all persons intending to come to Uganda for holiday, tourism, business, study, visit and medical purposes are required to apply and obtain a visa online before they're allowed in the country.
Applicants can only apply for — Multiple-Entry visas, Diplomatic & Official visas, Ordinary & East Africa Tourist Visas Transit.
7. Uganda's top online publishers form association
The leading online publishers who have seen their audiences grow tremendously over the years on September 5th, 2016 came together to form the 'Online Media Association (OMAU)' – Uganda through which they plan to build capacity, improve quality, impact and value to both readers and advertisers.
Minister of ICT, Hon Frank Tumwebaze met with the OMAU Association and pledged his support, informing members that his ministry is already in the process of making some policy changes that will help interaction between the government and online publishers. He also urged the OMAU members to always market Uganda online, saying;
"When online, whenever you speak, you are speaking on behalf of Uganda, even if you didn't intend to. So let us put aside our political differences and market Uganda collectively at all times."
8. Government gives UGX 15 billion per year to support ICT innovations
President Museveni directed the Ministry of Finance and Economic Planning to put aside UGX 15 billion every year to support young ICT innovators and help in the construction of two ICT parks in Uganda.
This came a week after the government regulatory body of the communications sector; Uganda Communications Commission (UCC) organized the ICT Innovators Forum, where innovators and tech entrepreneurs asked Frank Tumwebaze, the Minister for ICT to secure funding and build more incubation hubs to help them develop and commercialize their products. The New Vision reports that Frank Tumwebaze also promised to secure land to for an ICT park.
In a letter dated 5th September 2015, the President instructed the Minister of Finance, Matia Kasaijja to release the money to the Ministry of ICT.
@ recent #innovatorsforum @UCC_Official this was requested 4. #Govtlistens @skaheru @nbstv @OfwonoOpondo @ntegeb pic.twitter.com/qeMmr2y0m7

— Frank K Tumwebaze (@FrankTumwebazek) September 8, 2016
9. President Museveni flagged off the 10 Ugandan ICT talents to take part in the Huawei Seeds for the Future training program
On April 12nd, 2016 at the State House in Entebbe, President Museveni flagged off 10 Ugandan ICT talents to take part in the Huawei Seeds for the Future training program in Shenzhen China.
"I officially flag off the talents for the ICT training course in China", said H.E. Yoweri Museveni the President of the Republic of Uganda as he waved the Uganda flag.
This training program run from 16th to 30th April 2016 at the Huawei headquarters in Shenzhen China, expecting to equip knowledge to the Ugandan talents in areas of telecom strategy, ICT industry trends and newest technology and equipment.
10. ICTAU announced 2016 focus areas, and new fate for AGM
The ICT Association of Uganda (ICTAU) on October 26th, 2016 announced its key strategic focus areas for 2016, in the run up to its Annual General Meeting slated for Wednesday, January 25, 2017, this happened a week after the body had elected it's new Chairman Albert Mucunguzi.
In a press statement, Mr. Albert said; "For the next two months, we shall focus all our efforts on growing our membership base in order to sufficiently represent the views of the Industry on key issues beneficial to the ICT sector in Uganda, in general, and those of particular interest to our members and stakeholders."
#LANReloaded has gathered industry stakeholders & enthusiasts at Sky Lounge for business networking purposes w/ @ICTAUg @NITAUganda1 pic.twitter.com/aeZyCk61cC

— PC Tech Magazine (@pctechmagazine) November 10, 2016
Interim. Chairman of @ICTAUg Mr. @albertmuc giving opening remarks at the #LANReloaded currently underway at the SkyLounge in Kisementi. pic.twitter.com/afSi2Z22KL

— Agena (@maureenagena) November 10, 2016
The Association also announced it was re-introducing the popular monthly events, code-named LAN (adopted from Local Area Network) as a platform for industry stakeholders and enthusiasts to meet for business networking purposes. The first of these was held on November 10th, 2016 at the Sky Lounge in Kampala. Subsequent LAN events, however are restricted to ICTAU members only.
Happy Holidays!!!