The largest mobile operator in Uganda, MTN has announced the successful closure of a 114 million USD (about 384 billion UGX) syndicated credit facility which will be used towards the development of telecommunication infrastructure. This took place at the MTN Towers today 26th May, 2016.
In addition, MTN Uganda will acquire a permanent home by purchasing the former BAT offices on Jinja Road as the new headquarters. The Company's capital investment for 2016 is planned at 283.3 billion UGX. In 2017, the company plans to invest 79.9 million USD (299 billion UGX).
The credit facility consisted of a dual-currency Medium Term Loan and revolving credit facility raised in both local currency (Uganda shilling equivalent of 74 million USD) and foreign currency (40 million USD)
Stanbic Bank Uganda, acted as Global Co-ordinator, arranging the syndication between themselves and three other international banks with significant local presence; Citi Bank, Standard Chartered Bank and Barclays Bank.
Due to extensive appetite from the commercial banks participating, the syndication was oversubscribed by 1.2 times and financial closure was attained only 3 months after launching, in spite of lackluster market conditions and limited Uganda shilling liquidity.
At the announcement of this transaction, MTN Uganda Chief Executive Officer Brian Gouldie said that the facility was a measure of the MTN Group's commitment to Uganda.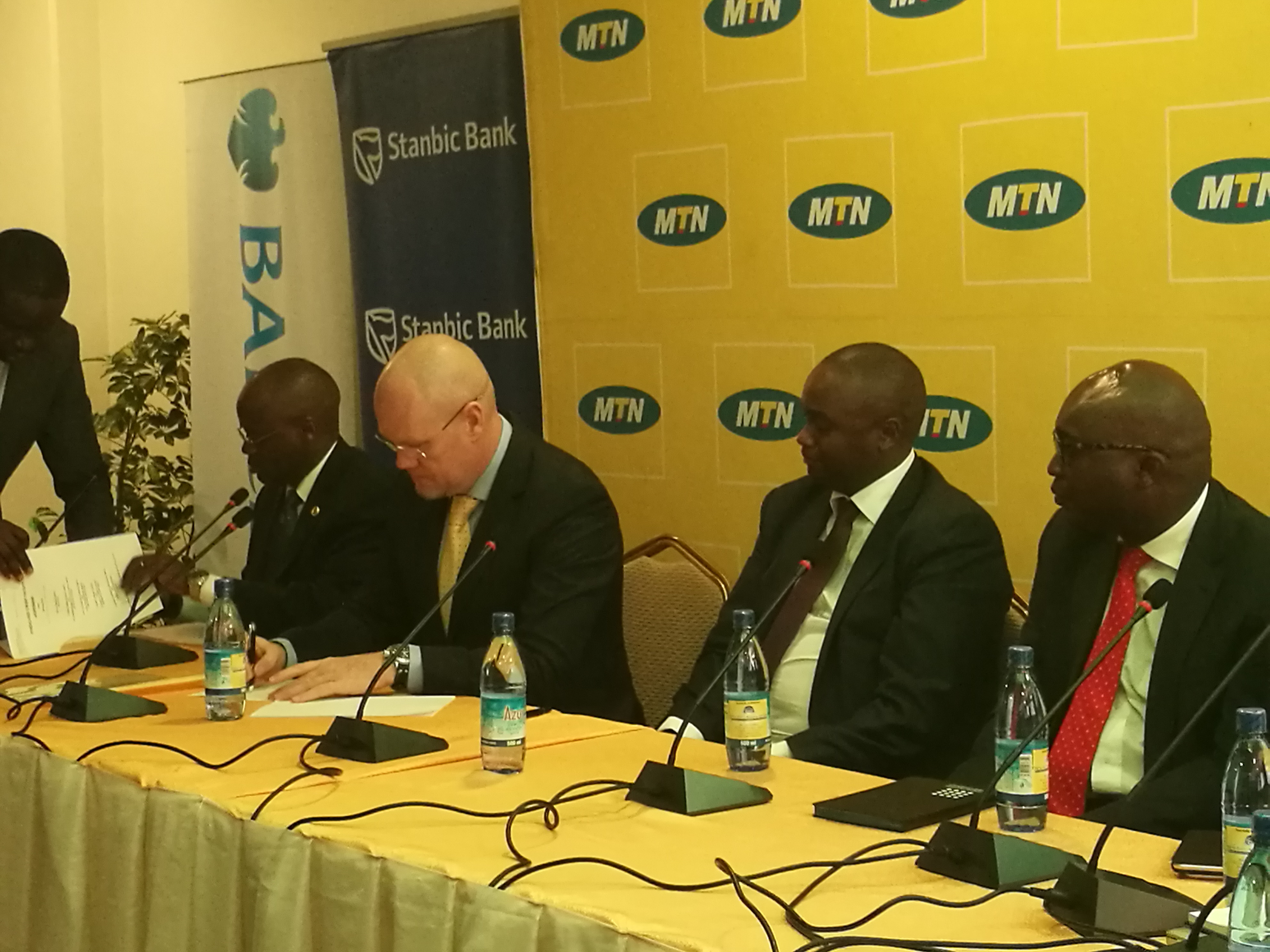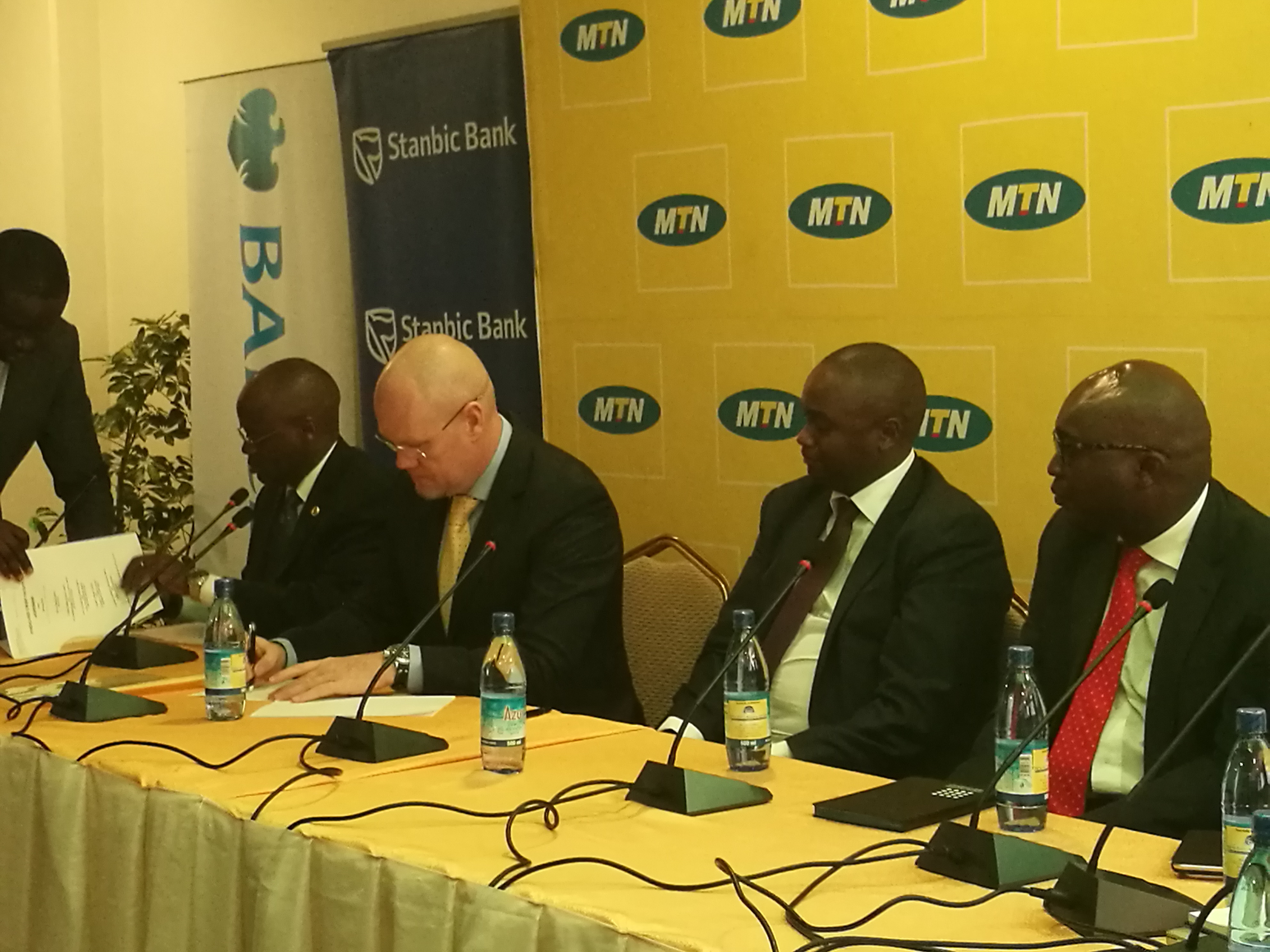 He also said that MTN Uganda is in an ideal position to fund continued aggressive network roll-out of high speed data capacity across Uganda since all the loans arranged under the 2009 syndication had been repaid.
"Our subscribers have discovered that they can enjoy both values for money while experiencing MTN Uganda's quality of service. In order to ensure that we offer enhanced quality, we are continuously building our network capacity in line with our optimistic forecasts of demand as we also guard our market share from impending competition," Gouldie added.
Patrick Mweheire Stanbic Bank's Chief Executive Officer said "The successful and expeditious execution of a five year, multi-currency USD 114 M syndicated credit facility is a testament to the market's confidence in MTN Uganda's plans to improve the country's telecommunications industry."[related-posts]
Stanbic Bank is delighted to have played a lead role in arranging this facility. We believe this has proven that Ugandan banks have the capacity to co-ordinate and deliver debt solutions that enable large corporates to realize their ambitions" he added.
This is the second substantial credit facility of this nature that MTN Uganda has secured in the past seven years and one of the largest private sector debt raise in the recent past.
In 2009 MTN secured a $100million facility that was arranged by Absa Capital, the investment banking division of Absa Bank Limited as sole Global-Coordinator, together with Barclays Bank of Uganda Limited,KCB Bank Uganda Limited, Standard Chartered Bank Uganda Limited and Stanbic Bank Uganda Limited as Mandated Lead Arrangers.