News
Safer Internet Day: Browse safely
In the world today, the number of internet users continues to grow exponentially, not with this ease of executing daily tasks! We shop, pay utility bills, read the news, check on friends and family & even keep track of our health and so much more online. With a greater internet penetration, comes bigger concerns of internet safety among both children and adults. This has necessitated the ongoing dialogue about internet security and internet safety.
Internet Safety has been defined as the knowledge of maximizing the user's personal safety and security risks to private information and property associated with using the internet. Internet Security on the other hand Internet security relates with security of your browser, network and on a more general level as it applies to other applications or operating systems on a whole. While most talk of internet safety sounds like grave paranoia, people who have had to obliterate horrible experiences of cyber bullying, cyber stalking, online predation and internet scams from their minds know otherwise.
Today we celebrate Safer Internet Day & we want to see to it that we all stay safe while making things happen at a click of a button. Some malware and malicious or criminal websites can be detected by basic instinct or common sense while you might have to look out for some of the following things while browsing the internet;
If an advert flashes on your screen prompting you to go ahead to win or claim a brand new iPhonee6 Plus or some other fancy gadget or shoes. It looks too good to be true, and it probably is. Slow down, before you click!
2. Be wary of websites that are advertised in unsolicited email updates from strangers and even on social media.
3. Roll your mouse pointer over a link to reveal its true destination, displayed in the bottom left corner of your browser. Check that it is not different from what is displayed in the text of the link from either another website or an email.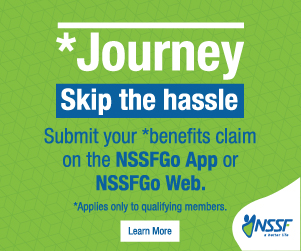 4. Check for a padlock in the browser window or 'https://' at the beginning of the web address to signify that it is using a secure link. "s" stands for "secure". Without this, do not enter personal information on that website be it a social network or a simple sign-up for a newsletter or some kind prize.
5. If you suspect malicious activity on a website, check for an address, phone number and/or email. If still in doubt, send an email or call to establish authenticity.
6. Beware of "pharming" my simply checking for correct spellings in website's addresses, for extra words, and make sure the address displayed is exactly what you're looking for.
7. Beware of websites that hype investments for fast or high return and seek professional advice whenever you plan to transact online.
8. So much can be said about Cookies (files on your computer that store information about you between web browsing sessions, so that you don't have to sign into sites every time you visit or create quicker searches), and you can read about these in websites' privacy policies.
9. Protect your gadgets with up to date security software programs like anti-virus before connecting any device to the internet.
10. Endeavor to download and upgrade your browsers as often as you can in order to access the latest security protocols that are inbuilt like the automatic detection of malicious and fraudulent websites.
Since the shift from very official use of the internet to its lifestyle approach in our daily lives and the advent of social media, the advancement of cybercrime and an influx of predators online have been realized. This is a call to be cautious about your daily use of the internet especially when it requires you to submit personal data and protect your children too. Play your part.[related-posts]
Download our PC Tech Android App and keep updated on the move.