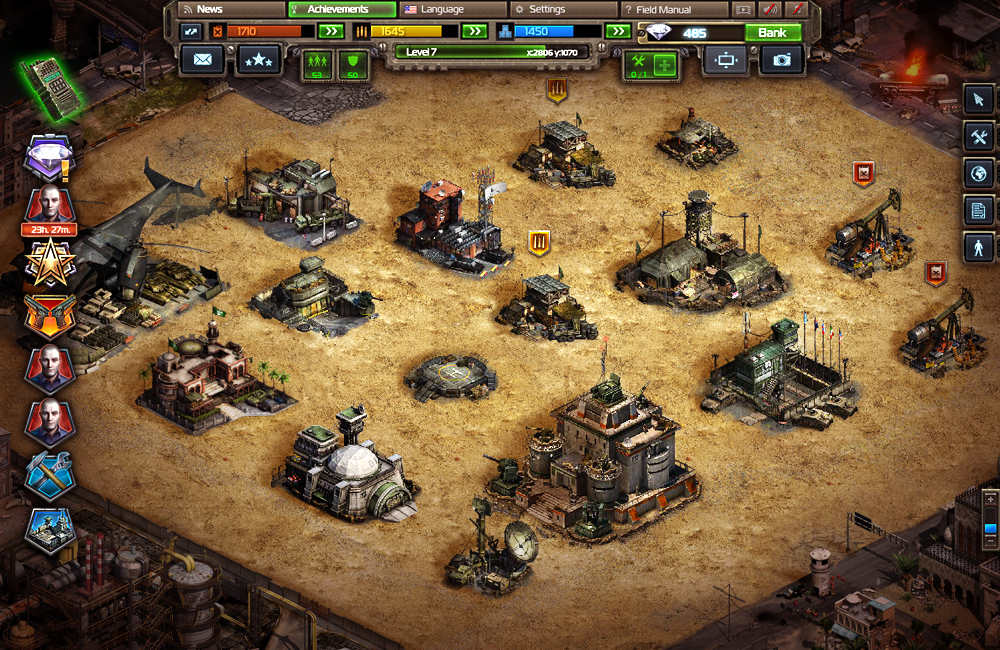 Called by some the King Games of Strategy, Plarium is making a name for itself in browser strategy gaming. This is a gaming tech company based out of Israel. They've had numerous hits in 2014 and 2015, and it's likely that you've tried one or two of their games, even if you didn't know the brand behind the fun. Plarium has had a couple of breakaway hits this year which we'll discuss below, but their entire oeuvre is worth a play…or 1000. Whatever the case, no list of best online strategy games would be complete without a couple from Plarium.
Nords: Heroes of the North. Nords is one of the best strategy MMOs online, and we're not just saying that because it's available on Facebook. Unlike many other MMOs of years past, which required monk-like commitment in terms of both time and knowledge, Nords is a lot more accessible to general audiences, though this doesn't mean that it's light on fun or innovation. In Nords, you'll be fighting an evil queen and her horde of icy undead. These legions of snow zombies keep the land of this game under constant wintry conditions. You'll play as an Orc, and Elf, or a Northman, and you'll work to build an army the likes of which the Ice Queen has never seen. Nords brings together a lot of elements of classic PC strategy games, like Command & Conquer and WoW, but in a package that a whole new customer base is going to want to try and master. This game tops many a list of great strategy games of 2015, and it's #1 for us as well.
Sparta: War of Empires. If fantasy isn't your strategy sub-genre of choice, then perhaps you'll feel more at home in ancient Sparta. You'll start out commanding one of several historical city states which made up ancient Sparta, during the time of the Persian conquest of Europe. Evil King Xerxes is at the helm of this attack, just as he was in real life. But you won't be thrown straight onto the battle field. Instead, you'll be able to build up your army from scratch, starting with a Civilizations model of state building. You'll control many aspects of your city state's economy, culture, and military force, and you'll have the opportunity to dispatch your foe with a combination of diplomacy, stealth, deception, and pure brute force.
These are just two of Plarium's growing list of strategy games which are sweeping platforms like Facebook and beyond. It won't take long to learn the basics of games like these, making them gateways for newbies within the strategy game community. But just because it's easy, fun, and accessible for all doesn't mean that these games aren't deep and complex, ready for gamers of every level and experience. So try out some Plarium. If one doesn't float your boat, try the next one. There is excellence and craft at play here which will leave you with little wonder why Plarium games are topping year end lists right now.