Video of Uganda Police arresting a woman identified as Fatuma Zainab has sparked Twitter uproar in Uganda as users express their anger at police's treatment of supporters of political groups opposed to the ruling National Resistance Movement (NRM).
The 6-minute video footage, published by NTV Uganda on the broadcaster's YouTube channel tells the story of events that unfolded as opposition politicians attempted to visit and hold a rally in the upcountry town of Rukungiri, from the capital Kampala.
Twitter was Sunday afternoon abuzz as users utilized the hashtag #SomeoneTellKayihura, among others express their sentiments about the incident.
General Kale Kayihura is the country's Inspector General of Police.
The official Twitter handle of the Police did not immediately offer the official position of the institution, appearing to deflect attention away from the incident to the general conduct of women.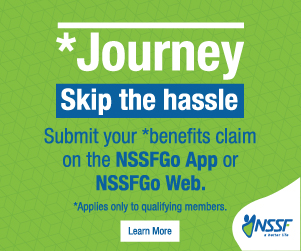 The dignity of a woman begins with,self respect,discipline and knowledge of the law. @NadaAndersen @AKasingye pic.twitter.com/4ytg7bXn9T

— Uganda Police Force (@ugandaupf) October 11, 2015
But with each tweet, @UgandaUPF appeared to upset even more users as heated arguments soon started about whether the said victim removed her own clothes as suggested by police. Government and NRM Spokesperson Ofwonno Opondo said the incident was a result of a "nude women squad" aiming to blackmail the Police.
The #UPF must and should act firmly against #FDCNudeWomenSquad, no blackmail will succeed @UgandaMediaCent @skaheru — Ofwono Opondo P'Odel (@OfwonoOpondo) October 11, 2015
A few blogs have also been written about the incident.
"The image that hit our airwaves is grotesque to say the least. To see the woman bare-chested and helpless – surrounded by police that's supposed to protect us, not undress us – that image does things to the mind. It chills the bones and boils the blood!" reads this blog post titled #SomeoneTellKayihura.
Here are some of the tweets from yesterday:
More evidence of violence against women during peaceful demonstration. The Uganda Police ought to take responsibility pic.twitter.com/XROMlW8lQ2

— Nicholas Opiyo (@nickopiyo) October 12, 2015
But by the time you can pull a pair of jeans off a woman on the ground, your intentions are highly suspect. https://t.co/YCnWnaf7ii — Tim (@Unsincere) October 11, 2015
Is the Ug. Police deliberately targeting women for humiliation during public demonstrations? The pics a despicable pic.twitter.com/3poTzC4Ypk

— Nicholas Opiyo (@nickopiyo) October 11, 2015
This is #Uganda @53, just a day after 'celebrating' independence on this Int. day of the #Girlchild. #VAW pic.twitter.com/Gq2GQftAab — Maureen Agena (@maureenagena) October 11, 2015
Dear Pres @KagutaMuseveni & IGP @KaleKayihura @AskIGP please condemn what was done to that woman , at least pretend. #SomeoneTellKayihura

— Baz Waiswa (@BazWaiswa) October 11, 2015
Violence against one of us is violence against all of us! When you undress one of us, you have undressed all of us! #SomeoneTellKayihura — Jacqueline Asiimwe (@asiimwe4justice) October 11, 2015
Ugandans, this is your police! It's 2015. #SomeoneTellKayihura http://t.co/qqhKzsI38L

— Albert MUCUNGUZI (@albertmuc) October 11, 2015
So, @ugandaupf please explain to us,possibly using a diagram, like we are kindergarteners how she undressed herself? pic.twitter.com/XJDT8YmJN7 — Umkhonto we Sizwe (@Samwyri) October 11, 2015