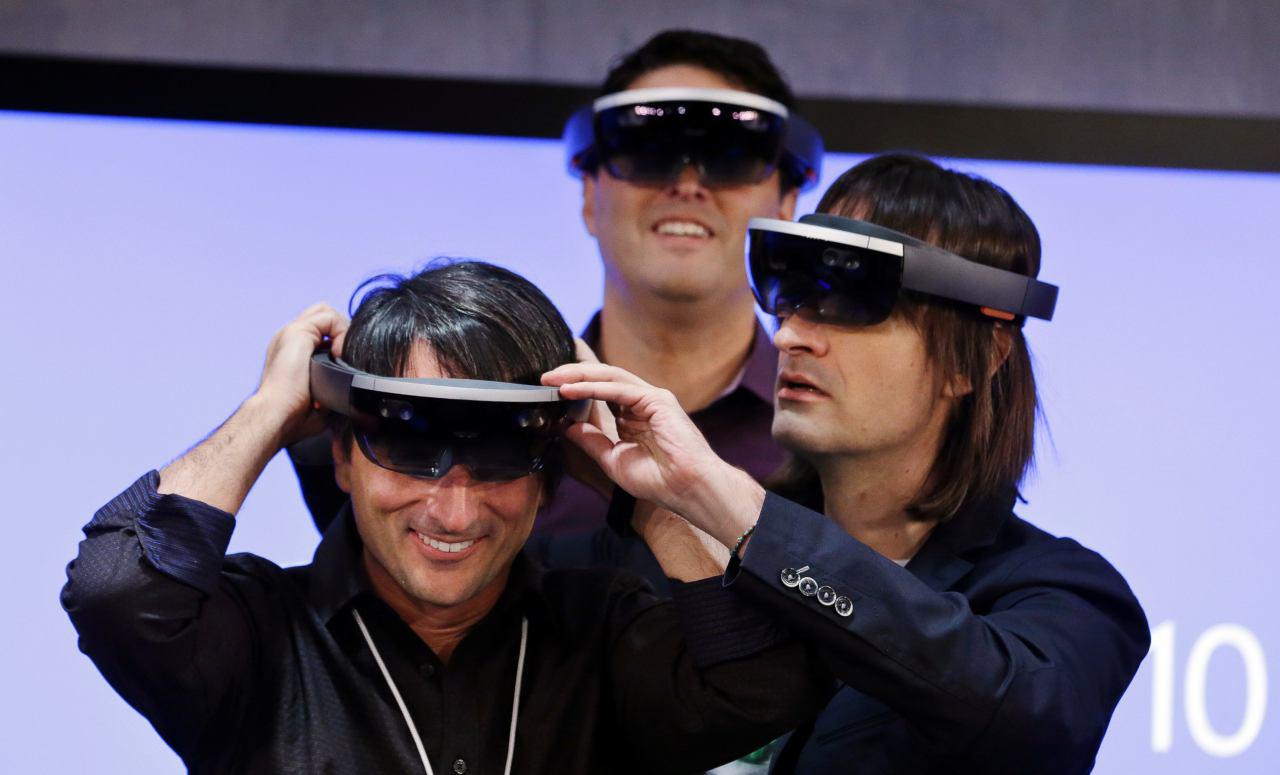 Augmented or mixed reality renders virtual images in a view of the real world. As awesome and spectacular this experience may be, it's still a solitary activity that only a wearer can experience.
Researchers in the Microsoft lab of Jaron Lanier are experimenting with multi-person augmented reality, and the results of their work could help shape the way the technology is commercialized and used. Lanier was a pioneer of virtual and augmented, or mixed, reality in the 1980s.
Just last week, Microsoft demonstrated HoloLens at an event held for the launch of Windows 10, the latest version of its computer operating system. The demo showed an experimental game, called Project X-Ray, in which a player sees robots burst from a wall, and can shoot them using a handheld accessory.
Still, multi-person mixed reality is a long-standing challenge for those interested in the technology. Beyond gaming, there is hope that virtual and augmented reality could prove useful for communications, collaboration, and for new ways of accessing and handling information.
Jeremy Bailenson founding director of Stanford University's Virtual Human Interaction Lab, says the key problem with creating virtual experiences for more than one person is tracking movement.
"The critical aspect for multi-person virtual reality is that you have to track everybody's movements very accurately in their own scene," he says.
Bailenson believes that some form of virtual reality will prove especially useful for communications. And he says Microsoft is doing very good work with both HoloLens and its research.
Source: MIT Technology Review