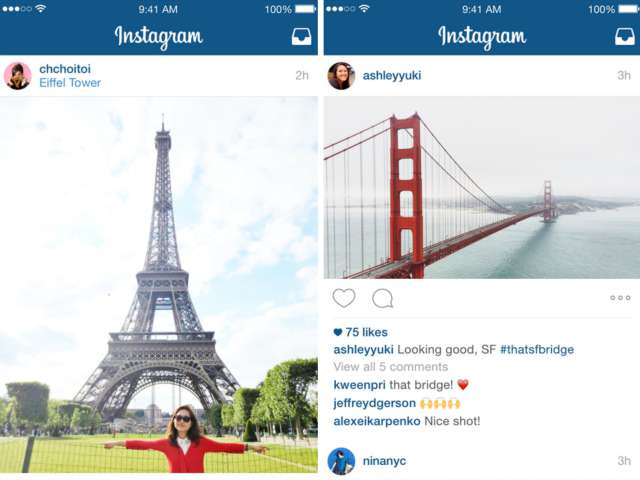 Good news! You can now post landscape and vertical photos and videos on Instagram.
The restriction has been removed, thanks to an app update released on Thursday.
This means you don't have to crop out part of the image every time you want to post one.
Christine Choi, a product designer for Instagram explained that some of the best and most immersive video out there is landscape, and before this it didn't really feel like there was a home on Instagram for that.
She added that, Instagram is often lauded for its simplicity, and this update makes the app even simpler.
If you're looking for a business angle here, the new dimension options will also be available to advertisers, said Ashley Yuki, a product manager for Instagram.
This also gives marketers more freedom to create their ad material.