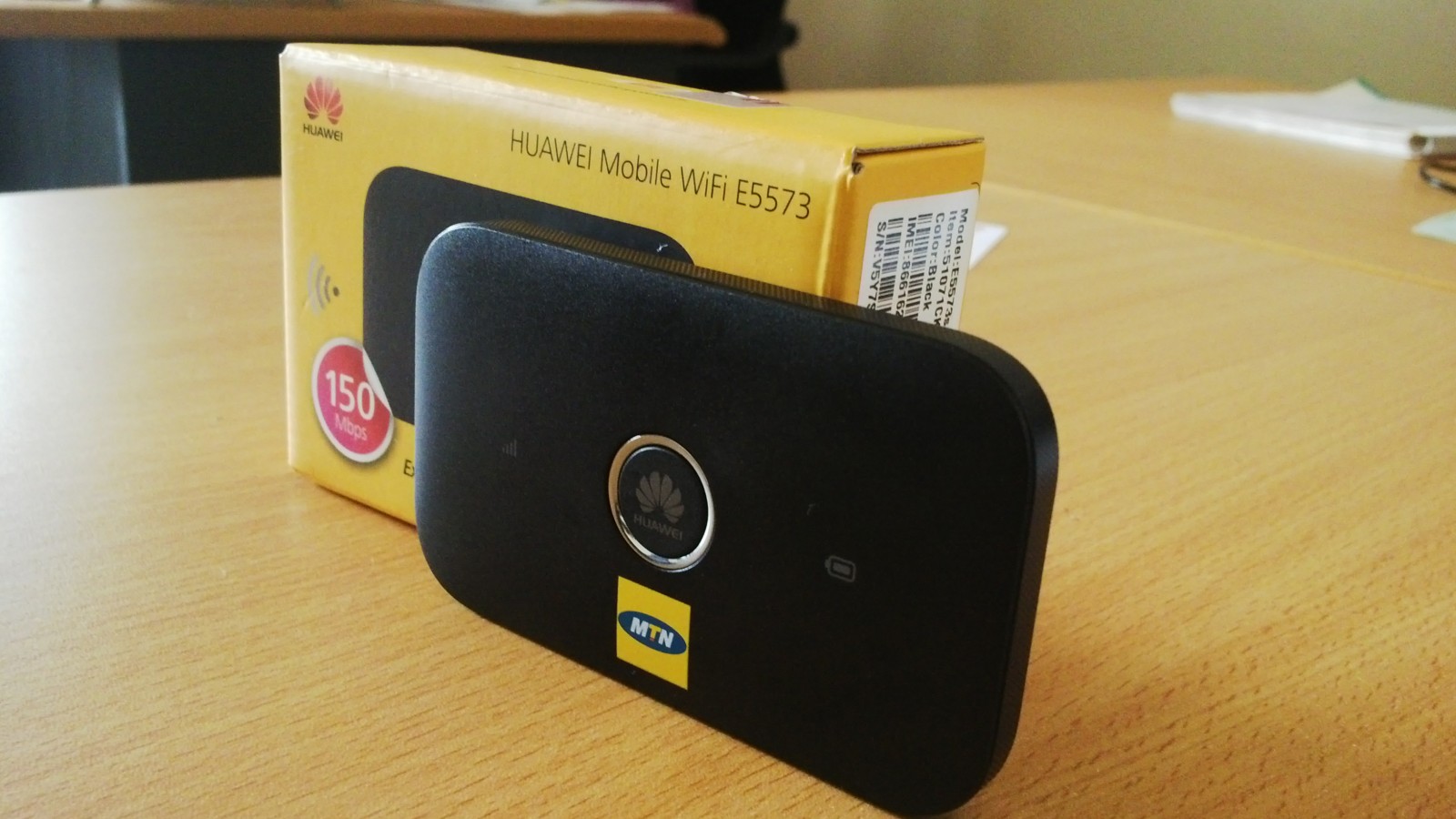 MTN Uganda last week rolled out its 4G LTE network services to cover the whole country other than Kampala and Entebbe, establishing itself as the largest 4G LTE network provider and internet leader in the country.
In a world moving towards the 'internet of things', the ability to interconnect seamlessly and simultaneously is becoming far more beneficial. And with MTN Uganda's 4G LTE network, the Huawei E5573 makes this possible at the touch of a button.
MTN's Huawei E5573 is a 4G enabled mobile WiFi hotspot that can provide download speed up to 150Mbps and upload speed limit is 50Mbps.
In its WiFi mode, it is able to provide internet connection of up to 10 Wi-Fi enabled devices.
The Design
Weighing in at a mere 75g, it's easy to carry around and even includes handy LED indicators which display battery life and connectivity status; at the left side of the button, it's the signal strength indicator. On the right side, it's the battery indicator.
There is a cap beside the USB port. It's for external antenna. If user uses the E5573 at a location with weak signal, the external antenna may help to get stable and better internet connection.
The design of Huawei E5573 is very simple and this will help users to operate the device easily.
Battery Life
The E5573 is backed by a 1500mAH battery that is rated for 4 hours of WiFi usage and up to 300 hours standby while WiFi is OFF.
Connecting
Open the MiFI's back cover and check the SSID (which is the WiFi name and comes in the format "HUAWEI-XXX") as well as the WIFI KEY (which is your password and comes all numeric). Or simply scan the QR code provided to get connected.
You can go ahead and enter the above values respectively and will instantly be connected to MTN's 4G network.
Management
Management of the router is extremely simple and intuitive and can be done directly from a web browser or through an application of Huawei Mobile Wi-Fi to your smartphone (downloadable application from Google Play and  Apple Store).