Smartphones
iDroid USA launches the Royal V5 and V4 in Kampala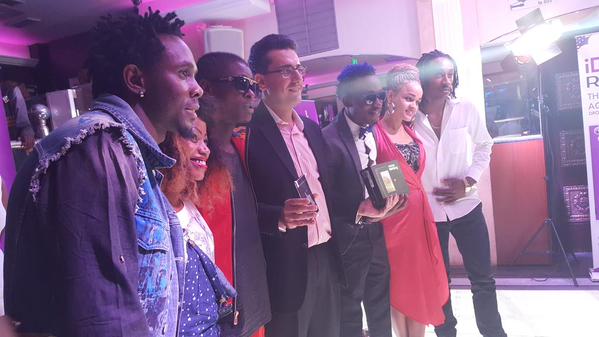 iDroid USA has launched it's latest smartphones, the Royal V5 and V4 in Kampala at Club Guvnor.
For the first time these new smartphones enjoyed fresh breath of air and Uganda was used as a launch pad for the said smartphones worldwide.
The livestreamed event was also graced by the all new iDroid ambassadors Mun-G, Nutty Neithan, Sheeba and Carol Flower with the exception of Rema. It wasn't without surprises though. Jose Chameleon became the first owner of the shutter proof white iDroid Royal V4 that was handed over to him by the iDroid CEO.
An uproar filled the club when revelers were wowed by a video showcasing a Royal V4 smacking a nail in a timber pellet, surprisingly without registering any crack.
The two new phones promise you a 13MP rear camera and a 5MP selfie shooter, a Quad core processor, 8GB On board storage expandable via an SD slot. And a 5 Inch IPS display. The iDroid V4 and iDroid V5 will cost about UGX 499,000 and UGX 459,000 respectively.