Smartphones
You will need an invite for the next Ubuntu phone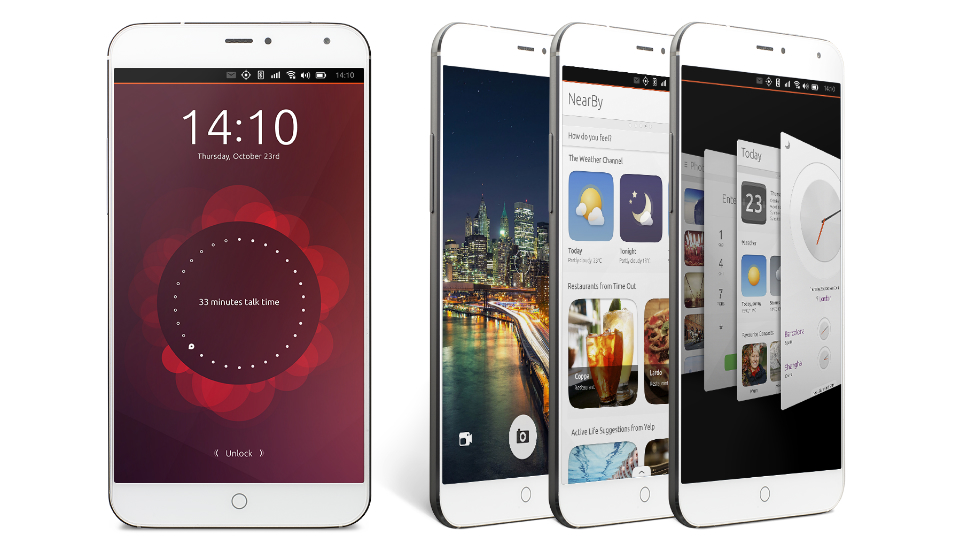 Another Ubuntu phone, another unusual launch. After the BQ Aquaris E4.5, which debuted with a series of online flash sales, Canonical is following up with an invite-only handset built by Meizu.
The new MX4 "Ubuntu Edition" has been available to developers in China since May, but starting tomorrow customers in Europe will be able to buy it. At least, you will if you're lucky enough to receive an invite.
Canonical and Meizu aren't revealing how many will be available each day, so you'll just have to visit their teaser site, complete the "origami wall" and hope for the best. The company is also staying tight-lipped about whether the invite system will eventually be dropped and if the MX4 will later be sold in other markets.
Just like the Aquaris E4.5 and E5, the €299 ($345) MX4 is a modified version of an existing Android handset. It boasts a sharp 5.36-inch display, an octa-core MediaTek 6595 processor, 2GB of RAM and a 3,100mAh battery. For photo-fiends there's also a 20.7-megapixel rear-facing camera and a 5-megapixel selfie snapper. On paper it's a competent mid-range handset, but there's little here to grab the attention of power users.
Canonical has been slow to develop its software and what was once an intriguing platform is now up against Android Lollipop and iOS 8 — not to mention their fast-approaching successors. Some of the ideas around Scopes — categorized home screens that aggregate content from multiple sources — feel fresh and unique, but it's hard to see how they'll appeal to anyone beyond the hardcore Ubuntu crowd. Canonical seems to have accepted this, as it's calling tomorrow's launch a "journey" rather than a "day one volume play.
Via Engadget
Do you think the invite system – which worked so well for the OnePlus One phones will work for Ubuntu Phones too? Share in comments.