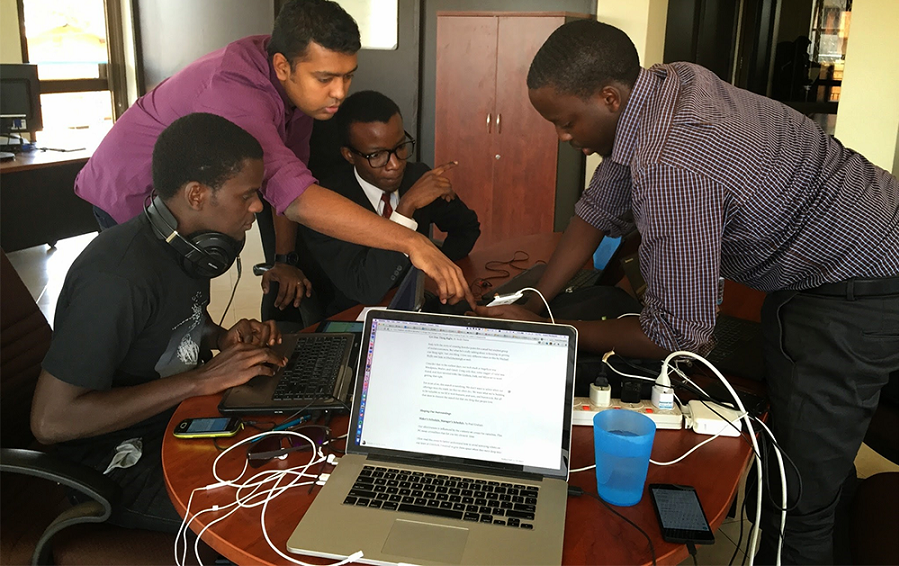 MMINDZS, a Ugandan startup has announced that it is a Grand Challenges Explorations winner, an initiative funded by the Bill & Melinda Gates Foundation.
Francis Otim, the CEO of MMINDZS will pursue an innovative global health and development research project, titled MYAccounts, which is a A Low Cost, Mobile Money Enabled Accounting System for Africa's Last Mile Merchants and SMEs.
Grand Challenges Explorations (GCE) funds individuals worldwide to explore ideas that can break the mold in how we solve persistent global health and development challenges.  Francis' project is one of more than 50 Grand Challenges Explorations Round 14 grants announced today by the Bill & Melinda Gates Foundation.
To receive funding, Francis and other Grand Challenges Explorations winners demonstrated in a two-page online application a bold idea in one of five critical global heath and development topic areas that included enabling universal acceptance of mobile money payments.  The foundation will be accepting applications for the next GCE round in September 2015.
MYAccounts, the world's first mobile money enabled accounting system, is a low cost and easy-to-use accounting system with a host of additional features tailor-made for the African market. MYAccounts enables merchants to seamlessly view, track and account for all their customer and supplier payments made to their mobile phone, and aggregates this database of transactions to produce complete financial and stock records, customer invoices and receipts, printable financial statements and tax returns.
It is built specifically to solve the financial inclusion challenges of mobile money-using African merchants, enabling them to manage their business, access formal financial services, and grow into prosperous, sustainable and thriving enterprises. By creating numerous options for bottom of the pyramid mobile money subscribers to use their e-cash, along with multi-platform accessibility, universal acceptance of mobile payments can be realized.
About Grand Challenges Explorations
Grand Challenges Explorations is a US$100 million initiative funded by the Bill & Melinda Gates Foundation.  Launched in 2008, over 1100 projects in more than 60 countries have received Grand Challenges Explorations grants.  The grant program is open to anyone from any discipline and from any organization.  The initiative uses an agile, accelerated grant-making process with short two-page online applications and no preliminary data required.  Initial grants of US$100,000 are awarded two times a year. Successful projects have the opportunity to receive a follow-on grant of up to US$1 million.
MMINDZS supports African Small and Medium Enterprises, Governments and Corporations to improve efficiency of operations, lower cost and improve their bottom line by deploying smart, cost-effective technology solutions as well as skills development programs designed for success in Africa. We deploy technology solutions along with advisory services to help the local SME and the trade ecosystems in which they operate including distribution, manufacturing, retail and wholesale. We enable seamless mobile payment transactions processing and posting across all our systems. Learn more at sbintell.com