Blogging platform WordPress is introducing more powerful analytics with a new tool called Insights.
This new feature has the ability to tell you what times and days your website is most popular.
The new neat tool for independent publishers is the Posting Activity visualization.
It is a sort of calender infographic describing the days you post most frequently.
The deeper the blue, the more often you've posted.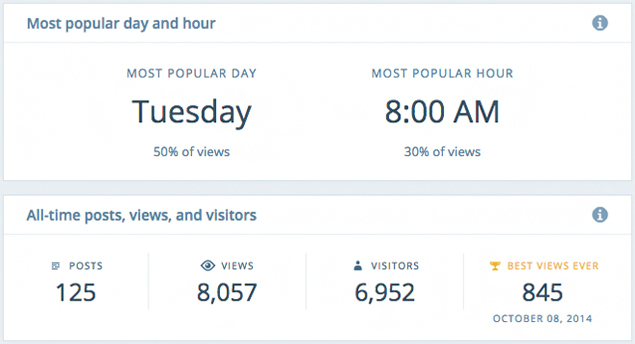 Your old stats such as Comments, Followers, Tags & Categories and Publicize have also moved to the new insight page.
One of the best things that you can do to improve the numbers on your Insights page is to post more frequently. You'll find a visualization of your posting trends right at the top of the page — one glance, and you can see how many posts you publish when.