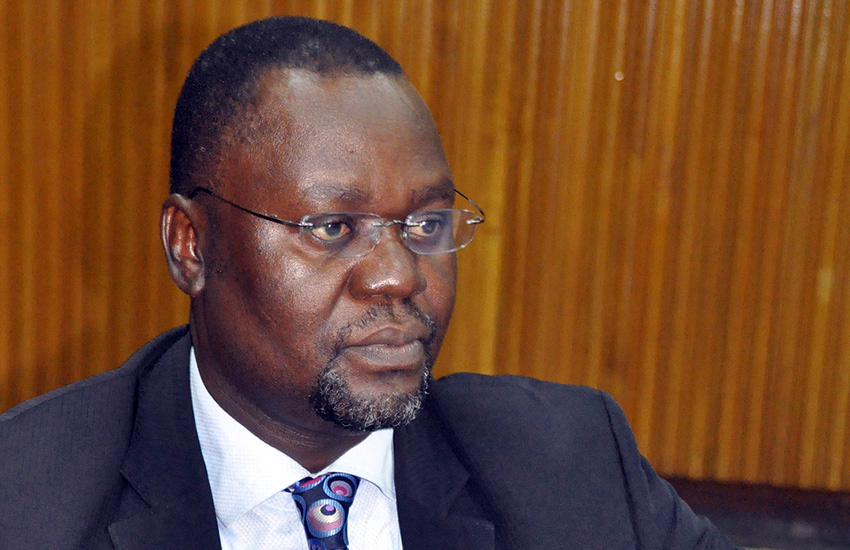 HIGH Court Judge Justice Christopher Madrama sitting at the Commercial court has this morning dismissed a case in which Bugweri Member of Parliament Abdu Katuntu had sued MTN for allegedly operating a financial services (Mobile Money) without being licensed as a financial institution.
Katuntu had claimed he was executing a public interest litigation, seeking court's intervention to declare MTN and other operators who are dealing in financial services, illegal and therefore must be compelled to declare moneys and profits accrued under the purported illegal practices.
In his case, Katuntu had based his argument under Article 17 in the Constitution that for any company to carry out Mobile Money service such a Company must be registered as a Financial institution adding that by doing so, MTN was violating Financial services Act.
The judge however upheld the preliminary objections raised by MTN lawyers from Sebalu-Lule & Company Advocates who argued that Katuntu was not acting in the interest of the public, but on his individual capacity and therefore must show proof that MTN violated public interest or his individual interest by engaging in financial services. The judge upheld this saying Katuntu was not in position to show proof that public interests have been violated and infringed upon by MTN.
The judge also based judgment on the fact that there was no proof that Katuntu had explored other avenues to pursue his or public rights by reporting the matter to Police. Furthermore, Katuntu failed to show any license operation terms that he or the public is privy to which MTN is purported to be violating.
Justice Madrama stated in his ruling that the legislation did not define who a Financial institution is and therefore for Katuntu to claim that MTN is not a Financial institution, his claims must be supported by the law.
The judge concluded that there is no constitutional right that MTN has violated by operating financial services.
Idoot Augustine, one of MTN Lawyers who handled the case expressed satisfaction with the ruling.
"I think we are satisfied with the outcome of this case. Court has upheld all the reservations that we had and this now affirms that MTN is carrying out its operations within the confines of the law", he said.