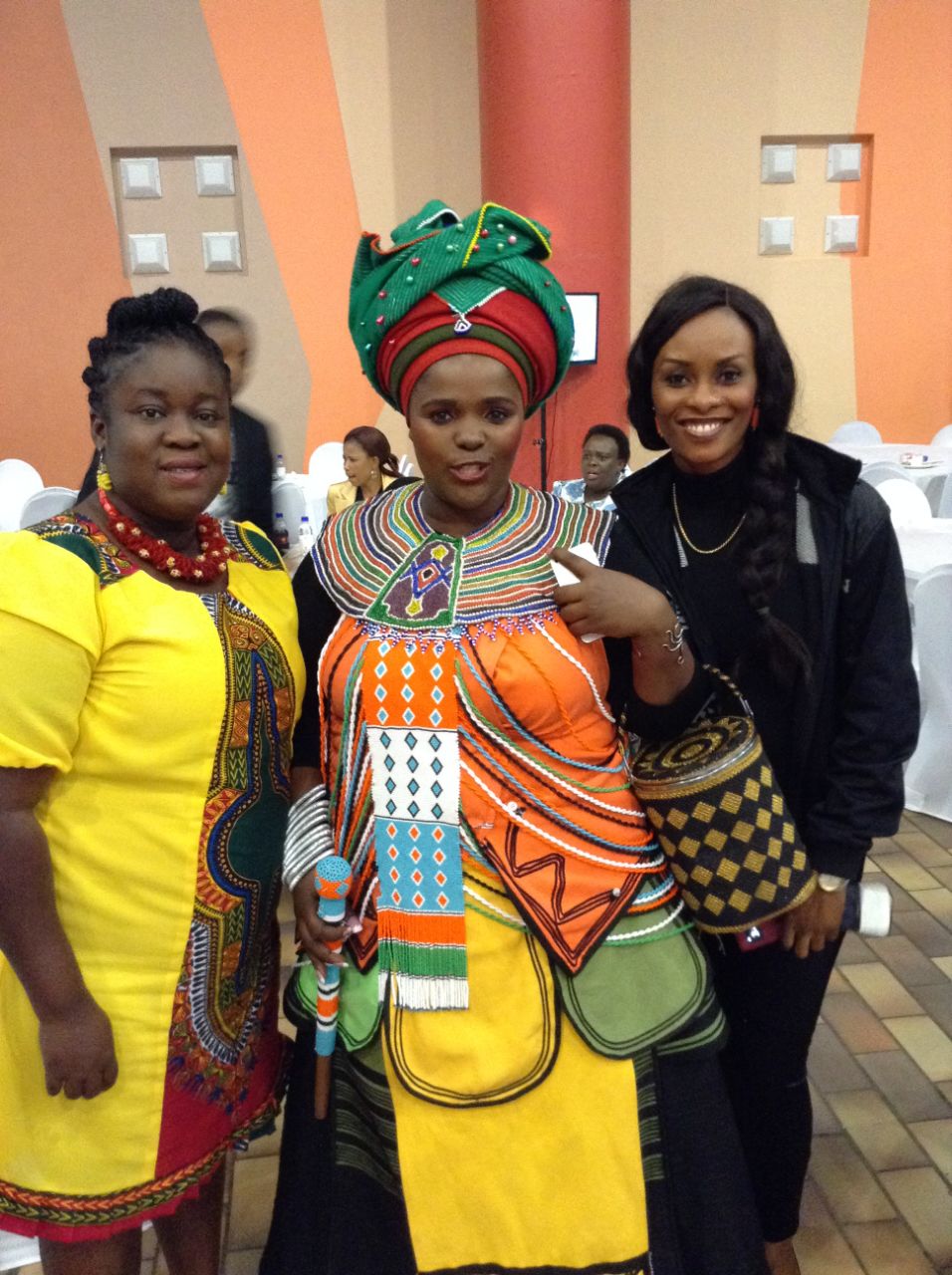 Africa Reconnect, a platfo
rm for women who have made remarkable contributions to the growth and development of the various nations in Africa has today awarded 11 Africans whose contributions to women empowerment in their countries is outstanding.
The award ceremony, which took place in Polokwane, Limpopo South Africa, concluded a two day empowerment conference themed " Accelerating Positive Change".
The 2015 awards recipient included; Seja Lorraine Semenya for best Cultural Developer in Africa, Dr. K. S Malukele for Best Community Developer in Africa, Mphatheleni Makaulele for Most Inspiring Woman in Africa, all from South Africa, The first lady of Akwibo State for Best Philanthropic in Africa and Irene Kiwia from Tanzania won Woman of the Year Africa award.
Prof. Philip venter from South Africa for outstanding man innovator, Prof. Uphie Chinje from Cameroon for African Frontline Researcher of the year, Dinah Denga from South Africa for best female Farmer in Africa 2015, Sibusisi Leope from South Africa for Most Outstanding African Man, Mrs. Evelyn Lungu Chama from Zambia for Ideal Educator in Africa and Zorha Khan from South Africa for Most Involved Community Developer in Africa 2015.
Mrs Nomdeni Chengeta founder of Africa Reconnect said "While it is true that women in Africa and in most parts of the world still face discrimination and marginalization, as well as non-recognition and disrespect, many are facing these challenges with great perseverance and strength and are daily creating history, changing the status quo. Africa Reconnect aims to showcase women who have attained prominence in Africa in various areas of endeavour and are impacting the future."
Mrs Chengeta further stated that "we are happy to bring into attention the work that women are doing in the African continent which will be a source of inspiration and motivation for other women. Women have made remarkable contributions to the growth and development of the various nations in Africa and without these women, and some men, the history of the countries would not be different from what it is today. Some of these women have been appreciated and celebrated while some have been completely ignored."
Africa Reconnect's will continue on its mission to inspire hope, empower and celebrate women around the African continent who are imparting the future with ideas and innovations and ultimately connecting African women champions with the rest of the world.