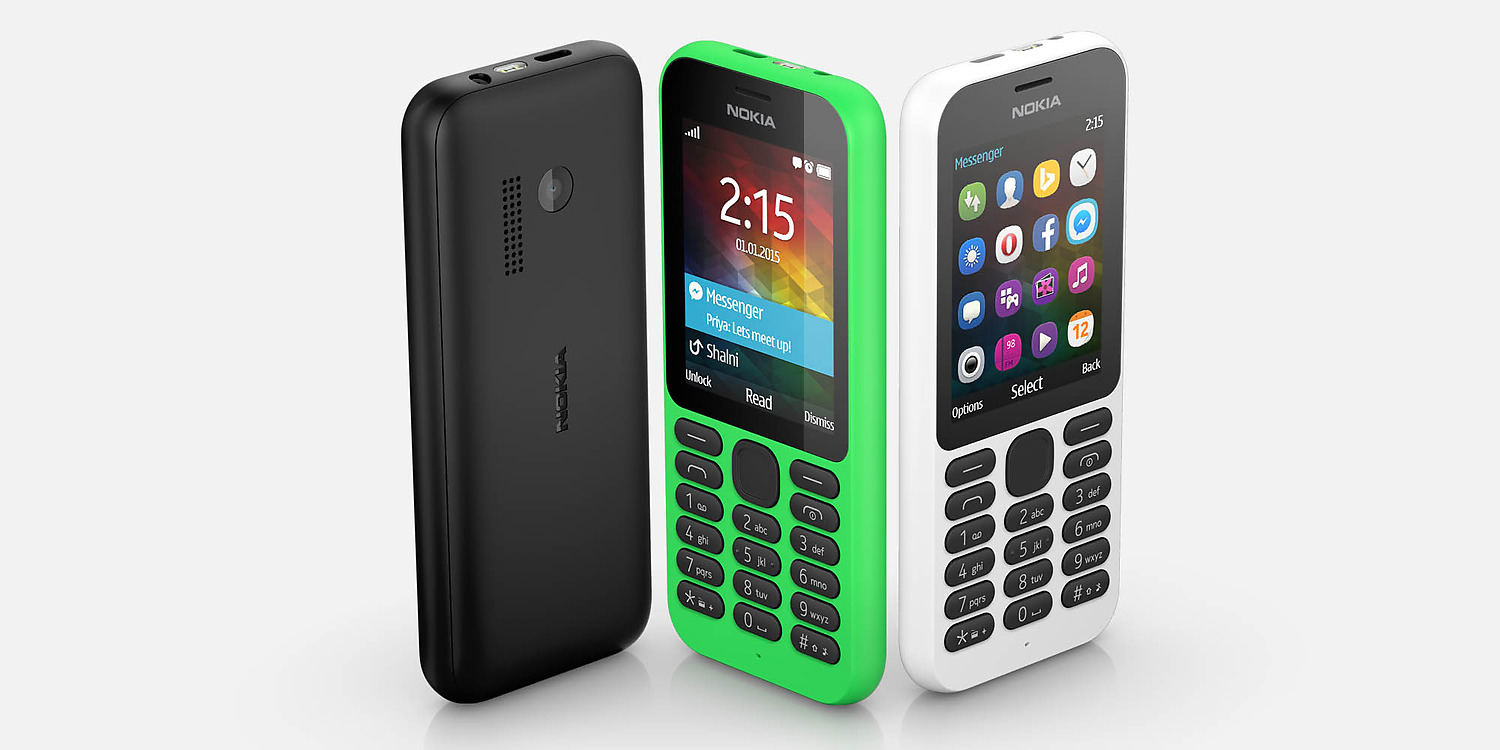 On Monday, Microsoft Devices Group announced the Nokia 215, its most affordable Internet-ready phone designed to connect and introduce first-time mobile phone buyers to the Internet and new digital experiences.
The Nokia 215 is available in both Single SIM and Dual SIM models, and costs only $29.
The phone will enable the user to:
-Enjoy online experiences via Opera Mini browser, Bing search, MSN Weather, Twitter and Facebook.
-Stay in touch with friends and family using Facebook and Messenger with instant notifications.
-Connect in new ways with SLAM, which enables content to be shared between devices and callers making hands-free calls using Bluetooth 3.0 and Bluetooth audio support for headsets.
-Delight in the fresh design, durable quality and outstanding battery life — all the features entry-level mobile phone owners have come to trust and love.
The phone also includes the everyday essentials like:
-Built-in torchlight
-Up to 20 hours of talk time
-Outstanding battery life (up to 29 days of standby time for the Single SIM variant and up to 21 days for the Dual SIM)
-MP3 playback of up to 50 hours
-FM radio playback of up to 45 hours
-VGA camera
The Nokia 215 and Nokia 215 Dual SIM come in Bright Green, Black and White, and will roll out first in select markets in the Middle East, Africa, Asia and Europe in Q1 2015.