Business
TelexFree Owners Charged With Conspiracy to Commit Wire Fraud
Federal prosecutors on Friday brought criminal charges against TelexFree LLC co-owners James Merrill and Carlos Wanzeler, whose company federal securities regulators have accused of operating a $1 billion pyramid scheme that targeted immigrants.
The U.S. attorney's office in Massachusetts charged each man with one count of conspiracy to commit wire fraud related to the alleged pyramid scheme. If convicted, they could each face up to 20 years in prison.
Mr. Merrill, 53 years old, was arrested by federal agents Friday and made an appearance in U.S. District Court in Worcester. U.S. Attorney Carmen M. Ortiz indicated Mr. Wanzeler, 45, may have fled the country. Lawyers for the men, and for TelexFree, couldn't immediately be reached for comment Friday.
"The scope of this alleged fraud is breathtaking," Ms. Ortiz said in a statement. "As alleged, these defendants devised a scheme which reaped hundreds of millions of dollars from hard working people around the globe."
[related-posts]
"Based on an analysis of financial records, both men also paid themselves millions of dollars from the investor funds accumulated in TelexFree accounts," special agent John Soares of the U.S. Department of Homeland Security said in papers filed in the criminal case. "By the end of 2013, Merrill had transferred over $3,000,000 from TelexFree accounts to his personal accounts. By that point Wanzeler—primarily through money transfers authorized by Merrill—had received over $7,000,000."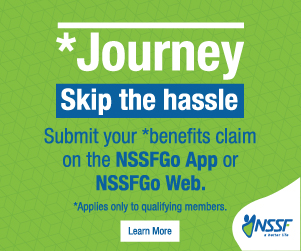 TelexFree filed for Chapter 11 bankruptcy protection on April 13 with the goal of reorganizing its business. Days later, the Securities and Exchange Commission filed civil charges against the company, its owners and several of its most senior promoters. The company disputed the allegations.
Later in April, a federal judge authorized the U.S. attorney's office in Massachusetts to seize all of the company's assets. The 37 warrants were kept secret until early May while authorities worked to lock down assets in 12 states, including California, Florida and Massachusetts.
TelexFree, based in Marlborough, Mass., uses multilevel marketing to assist in the distribution of voice over Internet protocol—known as VOIP—telephone service plans. The plans allow for unlimited international calling to about 70 countries for a flat monthly rate of $49.90.
Multilevel marketing involves salespeople who are paid both for the products they sell as well as for sales by others they recruit. TelexFree has said it has 700,000 such salespeople world-wide.
Written by Tom Corrigan and first published by WSJ