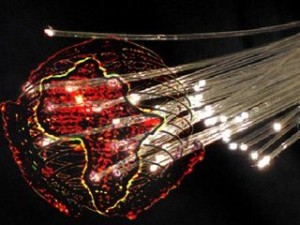 300 million Africans are more than 50km from a fibre or cable broadband network, and the further they are from a connection, the worse their internet quality.
This is according to a statement from Ibrahima Guimba-Saidou, senior vice president Africa for satellite connectivity firm SES Broadband Services.
Guimba-Saidou made this statement in light of an announcement that SES Broadband Services and SatADSL are launching a new high-speed satellite internet service targeting corporates in Africa.
Guimba-Saidou has also gone on to highlight other African connectivity figures in his statement.
"Another 400 million people on the continent have no internet access at all, indicating that around 700 million people have limited or no access to broadband.
"These figures signify a great opportunity for broadband to help fulfill the promise of development in Africa, with satellite broadband providing a highly efficient means to meet this opportunity due to its advantage of reach," said Guimba-Saidou.
Africa; though, has seen an upsurge in the number of undersea broadband cables connecting to the continent since 2009, with the likes of SEACOM landing on African shores.
But issues such as connecting the 'last-mile' to inland areas has proven to be challenging and time-consuming.
According to the International Telecommunications Union (ITU) study on internet connectivity in sub-Saharan Africa in March 2013, there is an average of between 10 and 25 internet users per 100 in the region.
Source: IT Web