Gaming
Rovio's Angry Birds Trilogy getting onto the Nintendo Wii and Wii U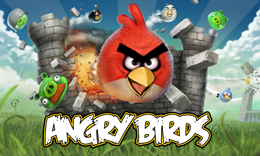 A new trailer has been released which shows that the Angry Birds Trilogy is heading to the Nintendo Wii and Nintendo Wii U on August 13, joining the existing versions already available on the Xbox 360, PlayStation 3 and Nintendo 3DS.
The disc-based collection includes Angry Birds, Angry Birds: Seasons and Angry Birds: Rio, the original mobile apps that made video game developer Rovio a household name. The company has since releasedAngry Birds: Space, Angry Birds: Star Wars and spin-off Bad Piggies, as well as Angry Birds Friends for competitive gameplay sessions.
[related-posts]
Rovio claims that Angry Birds Trilogy will offer 140 hours of gameplay and 30 episodes right on the disc, including some new, exclusive levels. The trailer also claims that the game will feature 40 hours of "bonus" gameplay, although this could have been included on the previous console releases too.
Angry Birds is a good fit for both the Nintendo Wii and Wii U, given that both systems are aimed at families and are often popular with younger children. The Wii Remote is also ideal for pulling back the catapult, while the Wii U GamePad will support touch screen controls, TV swap gameplay – allowing the user to play solely on the tablet controller – and online leaderboards.
Here is the trailer.
Source: TNW