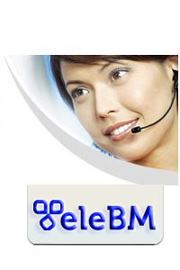 With a presence in over five countries and experience spanning six years, TeleBM Communications Inc., a California-based telecommunications company, provides online merchant payment solutions and call termination services to different parts of the world. And according to Mohamed Kalisa, TeleBM Chief Executive Officer, the Diaspora can also use the TeleBM Mcash direct link with Housing Finance bank to arrange and pay for their mortgages in Uganda without going through third parties.
"Inevitably, providing a secure and convenient money transfer service is a step in the right direction, one that TeleBM and her partners are glad to be making and launching," he said.
Over the last five years, remittances by Ugandans abroad have grown considerably with an 11.3% growth registered in 2010 when $773m was remitted. The figure is estimated to have grown to $900m in 2011. This is way over 5% of the country's GDP and is certainly bigger than any sector allocation of the budget. In East Africa, Uganda's remittances are second only to Kenya's.
An Mcash account can be opened at no cost at any Housing Finance bank branch and with it, the customer can make transactions or deposit money via phone, fingerprint, smart card or across the counter at any of the bank's branches or Mcash agent outlets.
Below are the simple steps;
For existing TeleBM Communications Customers;
By text:
Send a text message to 310 388 8185 in the format::: First Name  Last Name   Amount  Receiver's phone number.
For Example; John Doe 300 0772123456
Please make sure there are spaces as indicated above.
By Phone:
Call 310 388 8185  and follow the instructions or Speak with a representative.
New Customers:
Please call 310 388 8185 and speak with a representative who will verify your information before you can send money.  Once verification is complete, you can be able to send money anytime.
The person to whom money is sent will receive  the funds on their mobile phone instantly and can redeem the money from any Housing Finance Bank Branch or Mcash Service Centers that are conveniently located throughout the entire country.
From TeleBM