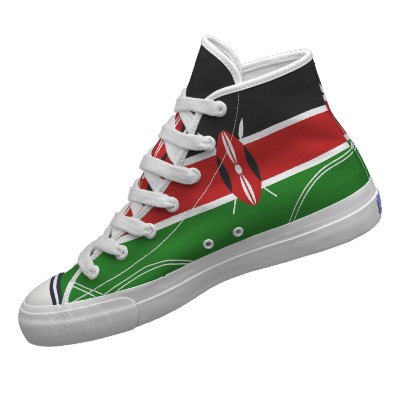 Mutua says the second option is about to go into mass production since it is likely to prove more popular with people looking to charge mobile phones as a commercial activity. He explains this is because it has the ability to charge several phones simultaneously.
The chip can be inserted inside the sole of any shoe apart from bathroom slippers, says Mutua. In case the shoe gets worn out, you can always transfer it to the new one. The chip can be fitted to a user's shoe at $46. It has a two and a half-year warranty, provided the shoe is not stolen or lost, says Mutua.
Mutua showcased the innovation at the Science and Innovation Week in Nairobi. He has patented his idea with the Kenya Industrial Property Institute, the body responsible for patenting and protecting intellectual property in Kenya.
National Council of Science and Technology (NCST) funded the project to a tune of US$6024. The council has pledged to fund its mass production to reach out to a larger market.
NCST has previously funded innovations in Kenya to the prototype level, although it acknowledges most of the innovations never get to reach the market since the developers luck funds to commercialize their products.
This story originally appeared on HumanIPO.