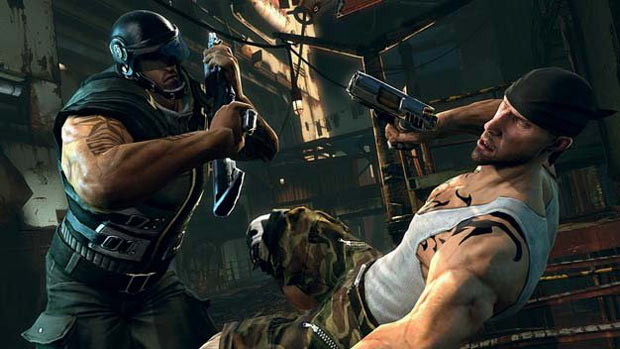 One of the aspects that he wasn't too happy about, was the fact that the title featured a lot of repetitive dialogue. "Do not leave writing to the actors. Write out all of the alternate lines no matter how stupid you feel. I made an absolute mistake on that," Stern told the Develop Conference last week.
"I felt really stupid writing a script that said, 'Medic. Mediiic. I need a medic here. I need a medic. I really do need a medic. Medic here now need.' I just felt really stupid doing it. So I thought we'll get some basic ones and get some variations," he added.
Further on the voice acting, Stern admitted that some of the acting was a bit over the top in terms of performance. "It's really hard to judge the tone of a performance in isolation. I don't think there's any bad vocal acting, it's just the wrong size. It's obvious to the viewer or the listener, but that perspective is denied not only the performer but the director, because we don't get to hear that stuff in real-time in the engine; it's only after when we put all the ambient acoustic in, the music and all that stuff."
Moving on to the acting of the motion-capture actors, Stern said that Brink didn't need all the touching and fist-bumping. "Why would characters touch each other? How often do you touch anyone you're not related to or sleeping with?"
Although he did admit that it worked well when they did the initial tests. "The thing is, it actually looked really good when we recorded the sample – it worked really well with the actors. It was only when we got it in game that we said, 'Ah it's kind of cheesy, isn't it?'"
"A game Stern felt made next to no mistakes was Valve's Portal 2, which he described as "the greatest combination of premise, setting and player interaction we're ever likely to see"," Eurogamer wrote.
Source: itnewsafrica