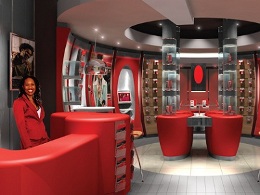 "Mobile operators account for a growing proportion of the country's Internet traffic, so we are delighted to bring Cell C on board for JINX. Taking part in JINX benefits operators and ISPs alike by allowing them to save costs and offer better performance for their customers. We hope to forge closer relationships with all the mobile network operators for all three INX points in the months to come," says Rob Hunter, Chair of the INX Working Group at ISPA.
More than 30 ISPs now connect to JINX and exchange more than 2 Gbps of traffic at JINX during peak times. Growth is expected to accelerate in the next few months as the number of JINX users continues to increase.
The new Parklands facility adds to ISPA's Rosebank infrastructure, which is hosted by Internet Solutions (IS). Two additional server racks and a new switch in Parklands will provide plenty of capacity for JINX's projected growth. JINX is open to all ISPs and network operators, not just ISPA members.
"JINX has played an important role in lowering costs for South African ISPs and improving the Internet experience of their subscribers. The growth it has experienced has been staggering, prompting this new investment into the exchange. "We would especially like to thank our sponsors Cisco and Business Connexion for their donations to JINX. They are playing a valuable role in providing the level of service that our ISP members and their customers deserve," says Hunter.
In addition to JINX, ISPA runs a Cape Town INX that handles more than 500 Mbps of traffic from 16 peering ISPs during peak times. The organisation is in the process of setting up the very first INX for Durban.
ISPA currently represents over 140 South African Internet service providers including non-profit providers, educational networks and commercial service providers.
Source: itnewsafrica