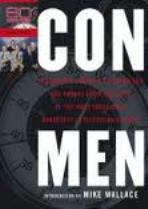 "I don't know because even this morning I signed into my account. How do they do it?" he said when asked if he was aware of the hackers.
The conman asked Mr Mwanguhya to transfer Shs60,000 using mobile money to his friend Martin Mugisha in Kampala, on the mobile phone number 0789457629.
"Bro, I have someone clearing some important documents for me DHL, need u to help me and send him 60,000 urgently thru mobile money. I am going to refund it as soon as am done here. I will cater for the charges," reads the conman's request.
UCC unaware
However, Mr Mwanguhya didn't send the money because he was aware of the fraud. He had been tipped off by a similar trick that was revealed on Facebook by his colleague Ms Among who had met a similar conman.
The one who contacted Ms Among attempted to con her of Shs220,000.
Mr Fred Otunnu, an official with the Uganda Communications Commission, the regulator of the communications industry, said they were not aware of the on-going scam.
Source : allAfrica.com