News Archive
Young Achievers' Awards: PC Tech Named in Top 10 ICT Innovations of 2010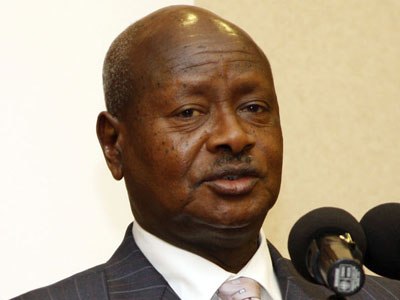 Speaking as the Guest of Honor on Friday night, President Yoweri Museveni congratulated the finalists for being involved in activities that promote African Development.
"Rapping is OK. Watching football is OK. But that is entertainment… you must be involved in National Development, like these people you are awarding today," said H. E. Museveni, whose tradition recitation, Give you Another Rap has given him a new reputation as a musician.
"Youth in America benefit from the 'big space' around them. You can travel through all the States on America without needing to purchase another visa. That creates opportunities. And that is what we are trying to do here in Africa.
"So you must target to expand your space. Look at East Africa. Not just Uganda," the President explained.
The function was attended by various delegates, including CEOs, Politicians, religious leaders, as well as various nominees for each of the 13 categories.
Walter Wafula, a business Journalist and founder of Evolution Technology Labs emerged as the Category Winner for ICT Solutions.
Finalists – Top 10 (Science and ICT Solutions)
Walter Wafula (Winner, ICT Category)

Godfrey Atuhaire (Overall Winner)

Thomas Bbosa (BitWorks Technologies)

Ronald Kasendwa

Charles Owera and Jordah Freguson

Solomon Bbumba Tusubira

Albert Mucunguzi (PC Tech Magazine)

webERP Africa Ltd

Julius Turyamwijuka

Wilbroad Kukundakwe