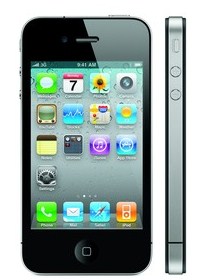 iPhone 4S is a top-notch smartphone, with incredible new features including Apple's dual-core A5 chip for blazing fast performance and stunning graphics; an all new camera with advanced optics and full 1080p HD resolution video recording. iPhone 4S comes with iOS 5, the world's most advanced mobile operating system with over 200 new features; and iCloud, a breakthrough set of free cloud services that work with your iPhone, iPad, iPod touch, Mac or PC to automatically and wirelessly store your content in iCloud and push it to all your devices.
With the market already flooded with cheap Chinese look-alikes of most high-end phones, Orange CEO, Mr. Philippe Luxcey was careful to remind iPhone fans of the potential danger.
"It is also very important to note that what is before you today is the original iPhone 4S as Orange is the only official distributor for iPhone in Uganda. So customers are assured of a great device coupled with exceptional quality of service on the largest and fastest 3G+ network in Uganda," said Philippe Luxcey.
Pricing (in Uganda Shillings):
$1=2425 Uganda Shillings
iPhone 4S type

Pricing

Package includes

iPhone 4S 16GB

2,399,000/-

iPhone 4S 16GB + SIM card (free swap to microSIM) + 1 monthly super combo (worth 45,000/-)

iPhone 4S 32GB

2,699,000/-

iPhone 4S 32GB + SIM card (free swap to microSIM) +
1 monthly super combo (worth 45,000/-)

iPhone 4S 64GB

3,099,000/-

iPhone 4S 64GB +
SIM card (free swap to microSIM) +
1 monthly super combo (worth 45,000/-)
NOTE: Monthly super combo includes 2400 minutes (40 hours) of Orange to Orange calls, 150 minutes of Orange to other networks calls; 350 SMSs to all networks and 500MB of data. This is the ideal plan to enjoy without worry all the communications feature of iPhone 4S