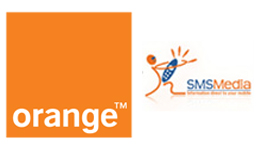 However, these opportunities depend on the 'capability to function' – thus the ability of the African entrepreneur to go beyond access to new media and use associated functions and services which empower them in their individual ventures and contribute to sustaining their livelihoods. This capability to function starts from educating and training in the use of new media, and hence, the objective of this conference.
Driven by the new media – Internet and mobile applications – the information economy has birthed a space for participation, access, expression and creativity. Concerning development in Africa, we ask, what is the impact of the new media on the African Entrepreneur?
Entrepreneurs play a critical role in the starting and establishing small business opportunities in Africa. However, a number of newly-established ventures in developing economies fade out in the early stage of business, within 42 months. There are multi-prong challenges including access to information and new skills which contribute to this failure. These challenges stifle the contribution of African entrepreneurs to the society.
This year's conference will bring together a blend of academics, practitioners and policy makers in the area of ICT for sustainable development and innovative mobile solutions for Africa. AFRIEC 2011 will encourage open minds, critical thinking, self-examination, creativity, and sharing ideas.
We invite you to join us and look forward to welcoming you to the Africa Internet and Mobile Entrepreneurs' Conference 2011. Tickets are avaibable at UGX. 100,000/= for professionals and UGX. 50,000/= for students.
You can book your place by emailing afriec@pctechmagazine.com.
---
About Orange
Orange is the key brand of France Telecom, one of the world's leading telecommunications operators. With more than 131 million customers, the Orange brand covers internet, television and mobile services in the majority of countries where the Group operates. At the end of 2009, France Telecom had sales of 44.8 billion euros (33.7 billion euros for the first nine months of 2010). At 30 September 2010, the Group had a total customer base of 203 million customers in 32 countries. These include 144.5 million mobile customers and 13.3 million broadband internet (ADSL, FTTH) customers worldwide. Orange is one of the main European operators for mobile and broadband internet services and, under the brand Orange Business Services, is one of the world leaders in providing telecommunication services to multinational companies.With its industrial project, "conquests2015", Orange is simultaneously addressing its employees, customers and shareholders, as well as the society in which the company operates, through a concrete set of action plans. These commitments are expressed through a new vision of human resources for employees; through the deployment of a network infrastructure upon which the Group will build its future growth; through the Group's ambition to offer a superior customer experience thanks in particular to improved quality of service; and through the acceleration of international developmentFrance Telecom (NYSE:FTE) is listed on Euronext Paris (compartment A) and on the New York Stock Exchange.
For more information (on the internet and on your mobile):www.orange.com, www.orange-business.com, www.orange-innovation.tv
---
About SMS Media
SMS Media is a Ugandan based company that provides state of the art SMS based services. Our mission is to provide the most advanced value-added SMS services in East and Central Africa. We are currently the largest SMS content providers in Uganda and have been so for the last 8 years. Our clients currently include MTN Uganda, ZAIN Uganda, Uganda Telecom, WARID Telecom, and MTN Rwanda with whom we successfully helped launch the first SMS based information services in East Africa.
The mass-market adoption of Short Message Services (SMS) has brought about an explosion in global short messaging service traffic. Using its market experience, SMS Media is developing the next generation of messaging products, and is currently also providing top of the range Value Added Services in Uganda. We pride ourselves in our "can-do" attitude, our thorough enjoyment of what we do, and our commitment to the highest quality software differentiates us from the competition.