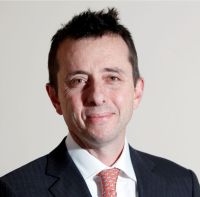 "We are confident that, under Cliff's leadership, we will make further, significant progress in our African business," said Stephen Jennings, CEO of Renaissance Capital and Renaissance Group. "Cliff is a seasoned African banker who understands well Renaissance's emerging- and frontier-markets strategy."
Mr. Sacks joined Renaissance in early 2010. He was instrumental in Renaissance Capital's acquisition of BJM Securities, South Africa's leading independent research, sales and trading house, in 2010. As Renaissance Capital's CEO of South Africa and Head of African Equities – a position he will retain – Mr. Sacks has expanded the Firm's Investment Banking & Financing business in South Africa, and identified numerous other opportunities across Africa.
"Renaissance Capital's operations in Africa continue to go from strength to strength, with cross-border deals flows both in Africa and between Africa and other geographic regions," said Mr. Sacks. "With six on-the ground fully operational offices and over 120 people in Africa, we cover some of the most exciting markets in the world with strong local teams."
Prior to joining Renaissance Capital, Mr. Sacks spent 12 years with Merrill Lynch and from 2006 was Merrill Lynch's Co-CEO of Africa operations, responsible for the markets business across all products and geographies, including coverage of both local and international clients.
About Renaissance Capital (www.rencap.com)
Renaissance Capital is a leading emerging markets investment bank with operations in Russia, Central Asia, Eastern Europe and Africa. Renaissance Capital has market-leading positions in each of its core businesses — M&A, equity and debt capital markets, securities sales and trading, research, and derivatives. Renaissance Capital is part of the Renaissance Group.