Acquisition
Columns
Editor's Pick
Features
Learn
Software
Why Does Your Business Need Professional Software Development Services
Hiring a software development company is pretty standard and crucial for the sake of keeping up with the ever-changing technological norms.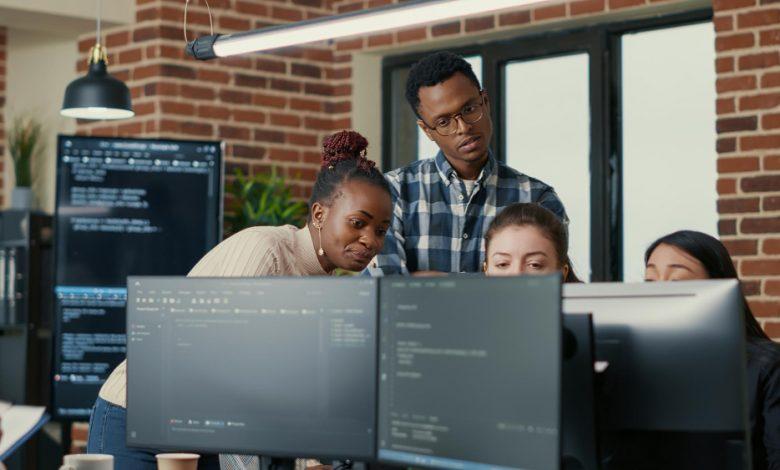 Developing software solutions is no longer an option. With the dawn of 2023, every business is looking for numerous ways to build a robust, scalable, highly secured solution that can take the current business to the next level. Therefore, you need to do is choose a reputable software development service provider across the globe.
In today's times hiring or outsourcing software development is pretty standard and crucial for the sake of keeping up with the ever-changing technological norms. I mean striving hard to go beyond your predetermined objectives and keeping all the financial constraints in mind is definitely not an easy thing to do. Fortunately, we have a plethora of trustworthy software development companies across the globe to look forward to. You can look out for in-house developers offshore service providers, dedicated developers, and whatnot.
But first and foremost, you need to understand the significance of hiring a software development company and how choosing a team of highly skilled and experienced software developers who have the knack of disseminating all the good ideas from the bad to enhance your business efficiency and this going to be beneficial in the long run.
Why Hire a Software Development Company and what are its benefits?
It doesn't matter whether you are looking for an in-house team of software developers to extend your business reach willing to outsource your projects for optimizing and streamlining business operations or simply want to hire experts for mere consultation, the only option you need to look out for is hiring a software development company. Keep in mind that your competitors are vying every minute to gain the attention of the end-users, so even if you want to survive in this competitive time, you need to get along with the digital transformation. Also, having good software seems to have never been as important as it is now.
The benefits of hiring a software development company;
Turn your vision into reality
Now when you are running a business, it is obvious that you must have a strong vision and to ensure that it turns into reality you must hire dedicated software development teams who can assist well in taking care of all your techie stuff and letting you focus on simply your core competencies well.
Now let's say even if you already have a tech-savvy team at bay, hiring additional software programmers with a fresh set of eyes, and offering a new outlook or perspective can be way more beneficial. Also, your end goals can be achieved in no time.
Enhanced productivity
Another crucial aspect or benefit received from hiring a professional software development service is that your overall productivity and efficiency are increased. When you hire professionals to conduct a software development project, there are more chances of an increase in the speed of development and faster which eventually leads you to gain a competitive edge in no time. And since these developers are pretty well-versed in their tasks, you get to focus on your core competencies and gain immense returns on investments.
Cost-effective Strategy
There's a preconceived notion that hiring software development teams can turn out to be way more costly — well, that's certainly not the case. However, not hiring a reliable team of software developers can cost you a lot — thus, hiring a highly skilled and experienced team of software developers can save you from bearing unwanted and unnecessary losses and you get to stay in the game for the long run. In other words, not hiring a software development company can turn out to be way more costly than hiring one.
Trustworthy Partner
When you hire a reliable team of software professionals, they are bound to turn out to be trustworthy and reliable. The software development life cycle is not a one-time process but rather an ongoing process. Even after the software is deployed successfully it needs to be maintained and upgraded for patches and modifications throughout — and a trusted partner will help you carry out such tasks including real-time support, maintenance of systems, timely upgrades, migration activities, and best measures for compliance management and cybersecurity.
How to Hire a Reliable Software Development Company?
Hiring a software development company, you need to invest your time, money, and energy into it. When choosing the right team of software developers, the question you ask — is how to conduct this task especially when you have thousands and ten thousands of options around. To go about this;
Be clear with your goals and objectives
One of the obvious yet crucial things to do is define your core objectives in prior. It is very important to have at least some core idea of what exactly you want to build. A lot of time can be saved from your end as well as from your software development service providers. Having a decent plan or outline featuring basic mockups, diagrams, and/or workflows could be great to start with. And when you are clear about what you want, there is no scope for any kind of misinterpretation. Not doing so can definitely result in inaccurate budgeting or going overboard and exceeding the timelines.
Look out for the best software development teams
The next step to take into account is looking out for some of the most reliable and reputable software development teams.
Go for word-of-mouth or reliable recommendations: The first and foremost step you can think of is to consider word-of-mouth aspects. There's always someone who has already opted for a software development project which has also turned out to be successful. 65% of marketing executives believe that word-of-mouth works wonders among all the different ways of marketing. And since it is triggered by amazing customer experience, one can definitely take the risk of laying all their eggs in one basket. Even if you go all in, there are fair chances of you winning and becoming the game changer in no time.
Internet Search: Another seamless way to look out for the best software development companies across the globe is by using the internet. You are most likely to find relevant results here. Searching with the right keyword such as "Top Software development companies in India" or Outsourcing software development to India" can reap good results
Listing Directories: Using listing directories such as Clutch, Goodfirms, and AppFutura to mention a few you have a high chance of getting the best software development company. You can use the directories to look out for a reliable development partner by narrowing down your search or putting in different filters such as country, programming languages, and frameworks you want to have onboard.
Assessing these Companies
Having shortlisted the software development companies, you can proceed with assessing them thoroughly. Go through their websites, check out their vision and mission page, about us page, and a lot more. In addition, try to understand what type of technologies they tend to work for as well as if the software developers have the right talent and experience in working with this tech stack.
Proceed with the interviews to conduct a SWOT analysis. Try exploring their work, projects they have accomplished to date, competencies, how is their end quality, how experienced are they, and do they have any social reach.
Apart from all these factors, check out whether they are good communicators or not. Whether you choose in-house teams or outsource software development companies, one has to make sure that they excel when it comes to communication. Apart from this, they must incorporate amazing soft skills such as problem-solving abilities, leadership, teamwork, time management, patience, emotional intelligence, creativity and so much more.
---
ALSO READ: THE ROLE OF RECRUITMENT AGENCY SOFTWARE IN TALENT ACQUISITION
---
Best Hiring Models For a Software Development Company
These aforementioned hiring models are one of a kind, so before making a choice do not forget to evaluate each one of these.
Onshore
Now try typing the term looking for development companies near me. As a result, you will see agencies in the same country or region. So when you choose a custom development company located near you, it means you are choosing an onshore model. You can get in touch or visit your team of software developers at any point in time. Some of the perks of choosing an onshore-based software development company are that you get quality assurance and quality control advantages. The only issue is that you may have to choose from a limited pool of talent.
Offshore
The next interesting hiring model for a software development company is offshore. As the name implies, here you are choosing a software development company that is based in an offshore location basically in another country.
The time zones are pretty different, and language or cultural differences could be barriers then why is offshore software development still in vogue? Well, it is pretty cost-effective to choose professionals within your country. Apart from this, here you get to hire from a wide range of talent pools. Also, different time zones mean you are bound to receive round-the-clock services.
Nearshore
Another interesting software development model is nearshore. Now this is the best option for businesses who hesitate in hiring software development companies too far or offshore. Though again this one is choosing an outsourcing company located in a country nearby but it happens to be in the same time zone as you. Again, nearshore is less expensive than onshore but more expensive than offshore.
Hybrid
Lastly comes the hybrid model for hiring a software development company. Now as the name suggests, the hybrid model tends to turn out to be a rare combination of offshore and onshore models. It is mainly incepted to ensure that the communication channels become seamless and the overall cost is reduced. Here the Project manager might be working for your country whereas the team of software developers is sitting somewhere offshore. This surely minimizes the severe communication gap.
ALSO READ: BENEFITS OF INVESTING IN A CUSTOM SOFTWARE FOR YOUR BUSINESS