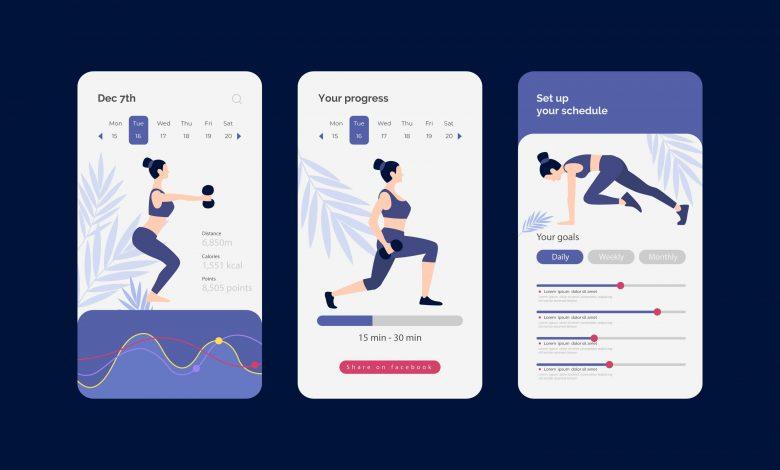 Instead of expensive gym memberships and long commutes to workouts, use mobile apps. They will save time and money, and they will also allow you to try new things. Do CrossFit, train according to the Cristiano Ronaldo program, try yoga after work, or run away from hordes of angry zombies. And if you do it regularly, the result will not be long in coming.
Probably, every novice bettor wonders where to actually place their bets and what is the best bookmaker. Bookmakers, in turn, are trying to earn the trust of the gaming world. It is in the process of this struggle that leaders are revealed — those best bookmakers whose service meets all the requirements and whims of modern betting. If you are looking for a reliable company, then check out freehollywoodbets data free in South Africa. This bookmaker has one of the highest ratings.
Apps from Leap Fitness Group
The developers have created a whole series of applications with which you can pump different muscle groups and body parts without leaving your home. In the arsenal, there are exercises for the arms, legs, back, and abdominal muscles, stretching, exercises for the pelvic floor muscles in women, a training program for those who want to sit on the twine, and even full-fledged workouts at home. You may need a mat, comfortable clothing, and maybe a bottle of water to help you with your workout. The initial course of training lasts only 30 days. If desired, training can be continued at an advanced or professional level.
Tabata. Interval training
If you are not a very ardent sports fan or have almost no time, but you need to work out, choose a workout using the Tabata system. It lasts four minutes, and you only need to do one exercise (you can choose from the list or create your own). But don't think it will be easy. Your task is to perform the exercise with maximum intensity.
The application has a sound timer, so give it your all without looking at the screen. In order not to miss a workout, set reminders directly in the app. And don't forget to check out the stats section to cheer yourself up. The recommended minimum intensive is 30 days.
Track yoga
Free alternative to a yoga studio membership with an impressive arsenal of exercises for beginners, advanced, and pros. The newcomers will be explained the basic asanas, the rest will be taught different types of yoga, however, in English. In the arsenal: yoga for strength development, workouts after work, asanas for stress relief, classes before going to bed, and more. It is possible to ask a personal trainer a question and get an answer within 24 hours. For each workout, you are given points that can be spent on unlocking premium content.
Seven
For those who do not have much time for sports, but have a passion for joining a healthy lifestyle, the creators of the application have developed a universal series of seven-minute classes. You don't even need to go to the gym to keep fit.
In the seven-month program, you can customize the level of difficulty, use a ready-made set of exercises or create your own. For greater motivation, the application has a status system and a community of like-minded people. It works for free, but if you want to thank the authors with a ruble, in return you will receive a trainer's advice and a personal training plan.