How - To
Learn
Technology
How to Backup Your Data Using Cloud Storage
As cloud technology continues to evolve, it is likely that cloud storage will become an even more essential tool for data backup.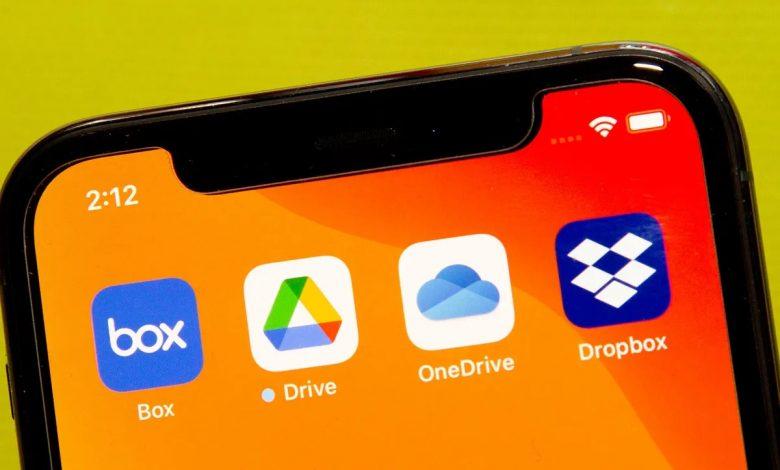 With digital files playing an ever-increasing role in modern-day society, securing your stored data has never been more vital. Losing essential information can have severe consequences for individuals and corporations alike; hence, it's paramount that everyone backs up their files regularly. Luckily enough, there are various options by which these crucial files can be secured; one such platform is cloud storage.
Cloud storage remains a popular choice to back up your data due to its convenience and accessibility. With Google Drive, Dropbox, or OneDrive, you can back up your data with ease and enjoy peace of mind knowing that your files are safe. These platforms offer backup facilities for storing crucial files remotely with automatic sync features across multiple devices.
Choose a Cloud Storage Provider: To begin off with storing your data on the cloud is to choose cloud storage that meets your needs. Choosing an appropriate cloud storage vendor has never been more crucial. There are many options available, but the most popular ones are Google Drive, Dropbox, and OneDrive. Whichever you opt for; be sure to weigh operational efficiency against pricing, features, storage space, advantages, and disadvantages, among other reasons when making your ultimate selection.
For instance, let's look at the pricing;
All three file storage platforms offer free plans and have a tiered structure of paid plans.
Cloud Storage
Price Plan & Space
Dropbox
2GB free plan.

$11.99/month for individuals (2TB).

$18/user/month for teams (5TB).

Google Drive
15GB free plan.

$1.99/month for 100 GB.

$2.99/month for 200GB.

$10/month for 2TB.

OneDrive
5GB free plan.

$1/month for 50GB.

$7/month for 1TB.

$10/months for 6TB.
Now looking at this, of course, I would go for Google Drive because it offers more space for a free plan and 100GB more space for a dollar ninety-nine. But this is just that. You can't make your final decision just based on that which is why you need a bit more research to make a final decision. So always look at the price, storage space, features that come with, pros & cons, and other factors.
Create an Account: Once you have chosen a cloud storage provider, an account must be created by completing registration details which typically involves providing full name, email address, and password setup. By taking these simple steps, users can benefit from having access to their secure file store within seconds from anywhere with internet access.
Install the App: After creating an account, it is highly recommended that you install the app of the provider on your device (Computer, Smartphone, or Tablet) and this can typically be done by visiting the provider's website. You can still upload your data via the web, however, the app comes in handy. As you don't need to visit the provider's website, log in, and upload your data. Simply open the app and upload/back up your data.
Upload Your Files: Once you have installed the app and logged into your account. Next up is uploading your crucial data onto the cloud servers which can ordinarily be achieved through either "dragging & dropping" uploaded content directly to the application interface or with its basic uploader tooling. To help simplify matters in future search endeavors — organize your files in a way that makes sense to you, so that you can easily find them later if you need to.
Upload Files to Google Drive using the app
1: Once you have downloaded and installed the Drive app on your device (computer, smartphone or tablet) sign in.
2: Once you're signed in, click the setting (cog) icon to select Preferences in the pop-up window.
3: Head to My Computer to click Add folder.
4: After pressing Add folder, select the folder you want to upload and then click Select Folder.
5: Choose Sync with Google Drive. Then the files and folder on your computer will be automatically uploaded to Google Drive. If you edit or delete those files or folders on your computer, then Google Drive will update and sync those changes automatically.
Upload Files to Google Drive using the web
1: Log in to your Google Drive on the web drive.google.com.
2: At the top left, click New to select File Upload or Folder Upload.
3: Select the file or folder you want to upload and then click Open.
4: Google Drive will show you the uploading process on the right lower side.
Upload Files to OneDrive using the app
1: On your computer, open your OneDrive folder.
2: Drag and drop the file or files to the OneDrive folder.
3: Your files will begin uploading and when there is a green circle with a green tick in it, your file is uploaded successfully to the cloud.
Upload Files to OneDrive by the Web
1: Sign in to your OneDrive account on the web.
2. Click Upload on the upper side (Or, you can right-click anywhere on the page to upload a file or folder), and select Files or Folder.
3: Select the file or folder you want to upload to OneDrive in the popping-up window, and then click Open.
4: Your files will begin uploading and you will be notified after completion.
Upload Files to Dropbox through its App
1: Open your Dropbox folder on your computer.
2: Drag and drop the files to the Dropbox folder.
Upload Files to Dropbox via the Web
1: Log in to your Dropbox and click on the Upload button to choose Files or Folder.
2: Select the file you want to upload and click Open.
3: Then you can check the upload process on the lower side of the page.
Automate Backups: Nobody enjoys spending their time manually backing up their data; that's why automating the process should be considered as an alternative. Cloud storage services typically have an option for automatic backups that quickly saves your data —giving you peace of mind knowing everything is stored safely in a different location.
It's important to verify that the data you backed up works correctly. Verifying your data involves establishing whether or not all your data was adequately backed up, as well as performing examinations for accessibility from multiple devices. Conducting periodic reviews can help ensure that your data is up-to-date and that everything is working correctly.
In conclusion, cloud storage provides a convenient and reliable way to back up data, whether for personal or business use. With ease of access, cost-effectiveness, and high-level security measures, it has become a popular choice for individuals and organizations looking to protect their important data. By leveraging the benefits of cloud storage, users can ensure that their data remains safe and accessible from anywhere, at any time, without the need for costly hardware or infrastructure. As cloud technology continues to evolve, it is likely that cloud storage will become an even more essential tool for data backup and management in the future.
ALSO READ: WHY YOU NEED CLOUD-BASED SERVICES FOR YOUR BUSINESS