Editor's Pick
Gaming
PC Gaming
Games That Spy on Players? A Worrisome Concept
Gaming can reveal a lot, like how and what you play and what in-game assets you are willing to pay for. Such information is valuable, and companies can use it for specific affairs.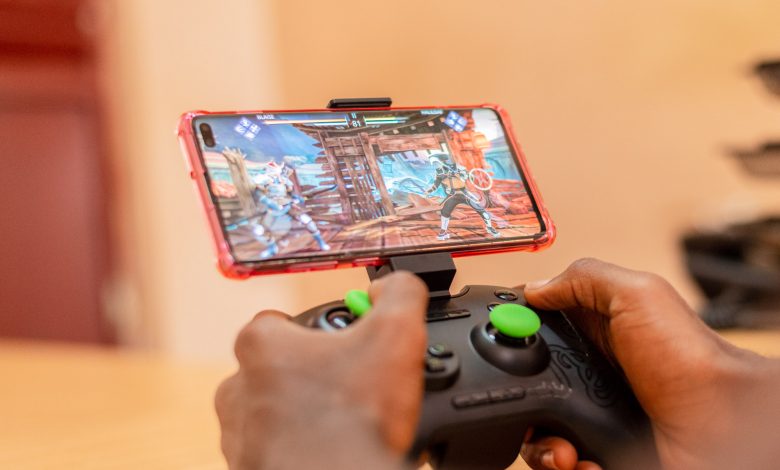 Millions of people are avid gamers, wasting no time trying new titles and mastering their gameplay. It might be surprising to learn that gaming can reveal a lot about gamers. For instance, in-game activities can be directly associated with your personality. That means that your particular choices can place you in one or the other category.
But overall, gaming can reveal a lot, like how and what you play and what in-game assets you are willing to pay for. Such information is valuable, and companies can use it for specific affairs. While not all such activities are questionable, some could serve as motivation to raise certain questions.
Games can be data-hungry
Privacy issues with video games are not necessarily a front-and-center issue. For instance, have you heard about the worrying decision by Tencent to integrate facial recognition technology into its games in China?
It was to comply with the Chinese government's policies for regulating gaming in the country. China's government wants to limit the amount of time minors spend in front of video gaming devices and monitors.
Recording biometric data for policing minors is invasive, and it threatens the privacy of minors. However, the surprising revelation is that it's not just Tencent but other gaming companies also track players, and it has existed for a very long time. Across the globe, video gaming companies have installed their surveillance network for recording and controlling their participants.
Video games generate valuable data
Video games translate inputs like gestures or hand movement into a wide range of electronic or electric outputs. As the users start acting in compliance with the game's rules, the video game collects the data. Thus, video games are systems that translate human action into understandable and highly predictable formats.
It shows that video games have always been used for tracking, and huge data sets available with the gaming companies can always be used to understand a player's cognitive abilities and psychology. The data from video games can be used for various research, including personality characteristics. There's a deep correlation between quantitative gameplay data and personality.
Video games and targeted ads
No data is available on the exact number of video gaming companies indulging in surveillance of their players. However, big gaming companies such as EA, Activision, and Epic already mention that they capture all user data in their license agreements. A new set of companies are offering or rather selling middleware in the form of data analytics tools. Game development companies regularly use these for turning users into ardent fans.
The more significant problem is that the data analytic tools and even gaming data, which were once available with the bigger gaming companies, are easily available today. Thus, even small-sized gaming companies can invest a few thousand dollars to purchase these data analytic tools and acquire the necessary competitive advantage.
Game developers can use these data analytic tools to understand user requirements, fine-tune their games, or even create new monetization strategies. All this was good until the video gaming companies started exploiting this data for creating targeted advertisements.
A report published by eMarketer in 2019 suggests that video games are not just using data for advertisement. Still, they deliver these in unique ad formats like reward and playable advertisements. Thus, the ads are placed to an audience with a higher propensity to generate clicks.
The advertisements serve various purposes like increasing user acquisition and brand advertising. It is like how Facebook and Google use user data on their platforms for placing targeted advertisements. Video games across the globe are trying to harness the huge amount of data generated by users while playing the games to create new and profitable revenue streams. Apart from shaping player attention, video games are exploiting gaming data that was captured without the player's consent.
Data manipulation
Gamification logic is used to create rewards and points systems by various commercial apps to create personalized customer profiles. For instance, certain insurance apps fetch information such as diet, sleep cycle, and blood glucose levels for identifying customers with greater health risks, thereby either excluding such customers from their products or driving up higher premiums.
Market giants like Uber and Amazon use gamification techniques for understanding worker performance and developing efficient business processes. However, users must give away (often without consent) more than the required information during the whole process, turning them vulnerable to various phishing, malware, and hacking attacks.
Reaching for more private gaming
If you're an avid gamer who gives equal value to privacy, you should learn about the tools that prevent unnecessary surveillance. For one, start by picking games that are not suspected of dubious behavior.
You will likely be tempted to download various types of mobile games from the Google Play Store. However, besides offering poor privacy, they can also be malware disguised as legitimate programs. In other cases, your Windows PC will likely face the most significant blows. For instance, people can be quickly tempted to download cracked software or try to install some fan-made content. Besides being skeptical of these offers, you should also install a PC VPN to protect your device from harm.
A Virtual Private Network can be installed on your PC or mobile devices. Essentially, this tool establishes an encrypted tunnel between the gaming server and your device. Thus, all your chats, messages, and communications become more secure from unnecessary snooping. Another big advantage of using a VPN is that it prevents IP tracking, which helps you stop the common pitfalls of IP-based tracking.
ALSO READ: WHAT IS A VPN AND DO YOU REALLY NEED ONE?
Final thoughts
Gaming has transformed our lives and made it easier to fend off boredom. For instance, video games helped people survive the pandemic, which forced millions to stay home. Additionally, online gaming is one of the best ways to stay in touch with your friends via a fun activity.
However, it is crucial to stay vigilant and recognize the common dangers that most gamers face. Questionable practices gaming companies perform are not the only prevalent problem. For instance, you should know about other hazards, like phishing, doxing, online harassment, or tainted game resources.
ALSO READ: 7 MUST-HAVE GAMING TOOLS FOR PC