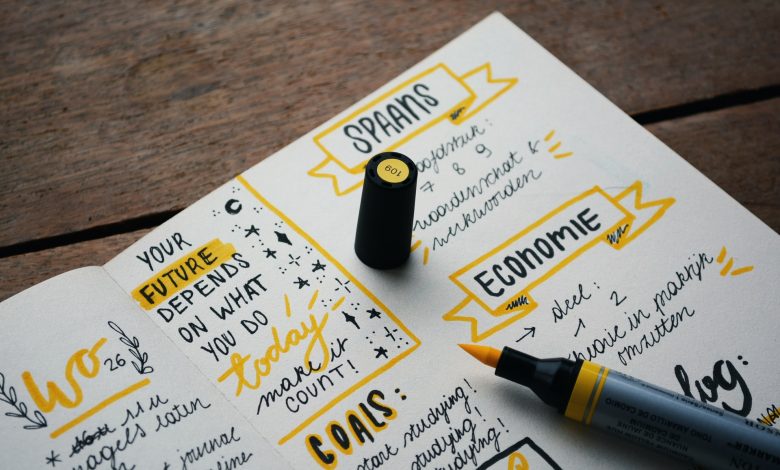 You might be looking for a career change. Or you might be trying to improve your already-existing job. No matter which road you take, making the right choice can be tricky. There are so many aspects and details to consider you might find yourself overwhelmed at times. This is where mind mapping comes to the rescue as a tool to help you clear your head, define your next steps and move closer to your goals.
In this article, we'll be taking a look at some of the ways in which mind mapping can help you achieve a solid career path. So let's not waste any more time and get right to it!
What is a Mind Map?
The concept of mind mapping was invented by Tony Buzan when, as a student, he had a hard time taking good notes. It was first used as a learning and memory aid and has since become a helpful device to organize all kinds of information. Essentially, a mind map is a diagram that revolves around the main concept.
Usually, a mind map is centered around one single subject. You would have to draw an image in the center of your map and then add ideas around it, as well as other notions that branch out from them. When creating a mind map, a crucial element is the use of images and colors to link and come up with ideas.
The human brain thrives on these types of stimuli. This means that mind mapping makes it easier for people to assimilate new information and come up with fresh new ideas. But how does a mind map help with a career path? Well, there are a few things to consider.
1. Know who you are
Your career mind map will start with you taking a step back and thinking about where you are now, where you want to be in the future and how you can get there. Once you have that figured out, you can start making a list of your interests, skills, and strengths.
You'd be tempted to take inspiration from other people's career mind maps here. But we'd recommend you don't. Take your time and figure out what's important to you and you alone. Everyone has different values and motivations. And when it comes to something as important as work, it's better you take your time and carefully consider your options.
2. Find out what you need
After you've made a list of the skills you have, it's time you moved on to the ones you need. This will help you get a better idea about the jobs you'd like to do and the type of resources you'd need. Knowing all there is to know about your skills will not only prove useful when building a career mind map but will also help you with your interviews – when you know exactly what you can and cannot do, you will be able to sell yourself better to any recruiter.
3. Establish tangible goals
By this point, you've gathered enough information about yourself to start thinking about your career goals. These types of decisions shouldn't come easy so take as much time as you need to figure them out. After you're done, you can add them to your career mind map. Here are some helpful questions to ask yourself when deciding career goals:
Where do I see myself in two years' time? What about five?
How long would it take me to get there?
Once I got there, what next?
4. Take action
By this point, your career mind map is pretty much finished. You can add as many or as few details as you want to make it truly unique to you. At this stage, your career mind map should be the "skeleton" of your next interviews and career moves. Of course, it can be edited and adjusted as you go and you can even use it to cross off the steps that have already brought you closer to your goal. Spending more time on a career mind map could save you months or even years of struggling with a job that you hate. So don't rush it.
ALSO READ: SHIFTING TO A CAREER IN TECHNOLOGY, WHAT'S IN IT FOR YOU?
Our Final Thoughts
As you have seen, mind mapping can be extremely helpful when it comes to a career. Besides giving you a clearer idea about your goals, skills, and needs, it will also be a great tool to have for any new interview.
Mind mapping is a useful process during those times when it seems like nothing is clear. Everyone experiences such moments, at least once in a lifetime so there's no shame in it. During those times, it's crucial you have great problem-solving tools to help you get over your block. And that's just what a career mind map will do —it will give you a way to put your thoughts in order so your career path becomes crystal clear.
ALSO READ: MTN PULSE, FUZU UGANDA PARTNER TO OFFER CAREER SUPPORT TO YOUTH