Company News
Google
Internet
News
Social Media
Trending
Google Responds To UCC Over Closure of YouTube Channels
UCC claimed 14 opposition YouTube channels violated Ugandan laws and that the continued broadcast by the channels might cause economic sabotage and compromise Uganda's national security.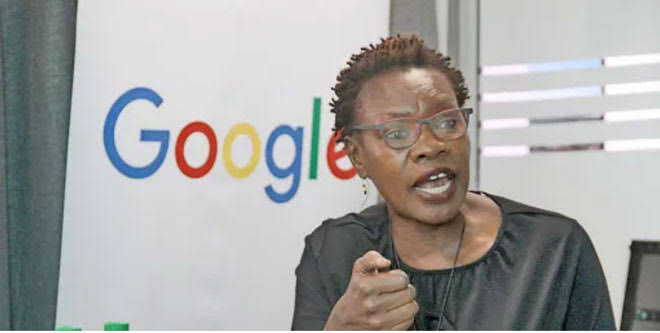 Uganda Communications Commission (UCC) in a letter dated December 9th, 2020 wrote to Google urging the search engine and software giant to block 14 Ugandan YouTube channels claimed to be spreading negative sentiments during elections.
The channels as seen in the letter belong to opposition party, the National Unity Platform (NUP), a social-liberal and progressive political party in Uganda led by Robert Kyagulanyi Ssentamu.
UCC claimed the channels; Ghetto TV, Map Mediya, Busesa Media Updates, Uganda Empya, KK TV Uganda, Ekyooto TV, Bobi Wine 2021, Namungo Media, JB Muwonge, TMO Online, Lumbuye Fred, Trending Channel UG, Uganda Yaffe, and Uganda News Update contain extremist messages likely to incite violence against sections of the public on account of their tribe and political opinions.
The channels are claimed to violate Ugandan laws and that they may cause economic sabotage and compromise Uganda's national security.
In response to the writing, the Communications Manager, East and Francophone Africa for Google based in Nairobi, Ms. Dorothy Ooko has said "it's very hard to just have a channel removed due to a government request."
But for YouTube channels to be removed, Ooko emphasized that governments have to submit court orders to have their request put into consideration.
"We always follow local law, but it would have to be a valid court order. The letters that UCC submitted to the Embassy are not court orders," she said.
The afore mentioned channels have been gaining traction because of the content they publish, most of which is enhancing Kyagulanyi's messages. They had more than 59 million views and 300,000 subscribers as of December 15.
UCC recently requested all bloggers who broadcast on any social media channel to register with them, but this never made sense to most bloggers since UCC doesn't control or have any powers to regulate platforms such as of Facebook, Twitter, or YouTube.