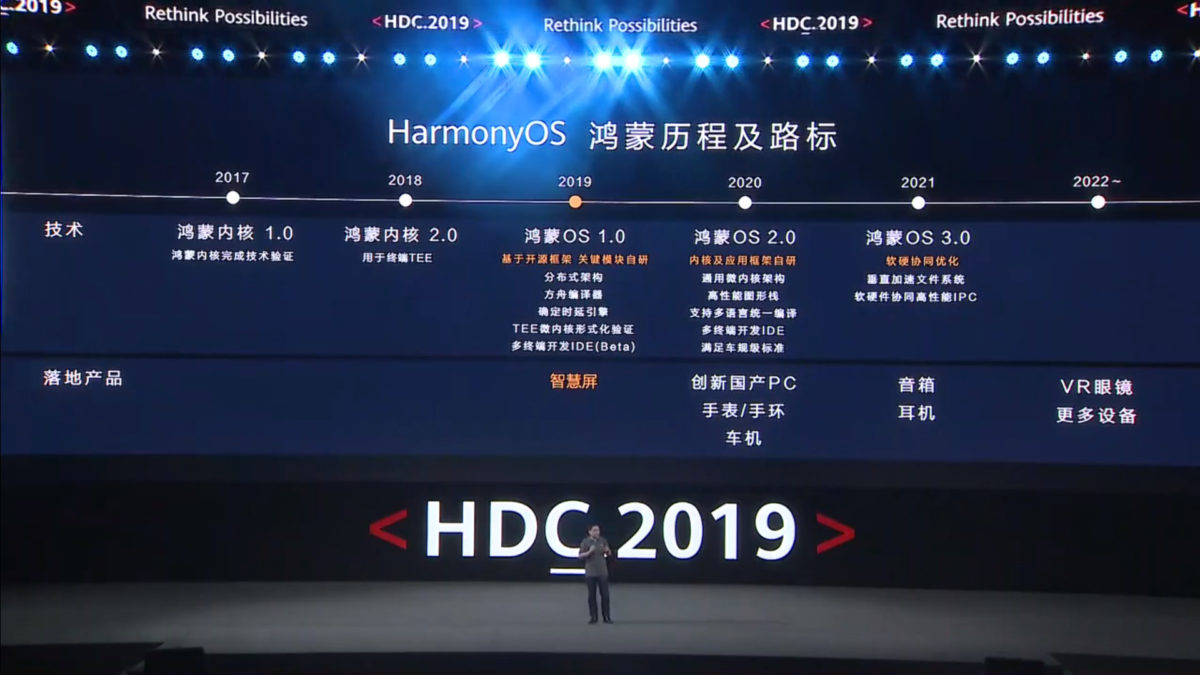 Huawei on Friday officially unveiled HarmonyOS or Hongmeng (for China) at the Huawei's developer conference in Dongguan, China — where Richard Yu, Huawei's CEO of Consumer Business Group, talked up its wide-ranging potential.
"We needed an OS that supports all scenarios, that can be used across a broad range of devices and platforms, and that can meet consumer demand for low latency and strong security," Yu said, Wired News reports.
To recall, Pres. Tump in May banned U.S. companies from conducting business with Huawei this including Google who halted their Android support for Huawei smartphones. The Chinese smartphone maker came out to say it saw it's reliance on Google as a 'bad' thing and resorted to develop its own mobile OS which had been in develop for years.
Huawei said, the OS would be an alternative for Android, but later in July 2019 dismissed its claim stating that the OS is designed for only Industrial Use. This comes after Pres. Trump lifted the ban on Huawei after meeting with the Chinese Pres. Xi Jinping at the G20 summit in Osaka, Japan.
Now, it is clearly stated that the open-source platform; HarmonyOS/HongMeng is destined for smart TVs, smartwatches, and a bevy of Internet of Things. However, the smartphone maker said an expansion to smartphones could happen sometime over the next years, but for now, it wants to stick with Android.
"If we cannot use Android in the future, we can immediately switch to HarmonyOS," Yu said at a press conference.
One of the reasons HarmonyOS wasn't prioritized for Huawei smartphone, according to Yu, the OS isn't compatible with Android apps yet. He however, stated that it is "very easy" an Android app into a HarmonyOS app.
Developers will need to use a yet-to-be-released Huawei-made IDE that supports C/C++, Java, and Kotlin.
The company has stated that HarmonyOS is faster than any other OS and has a more responsive UI.