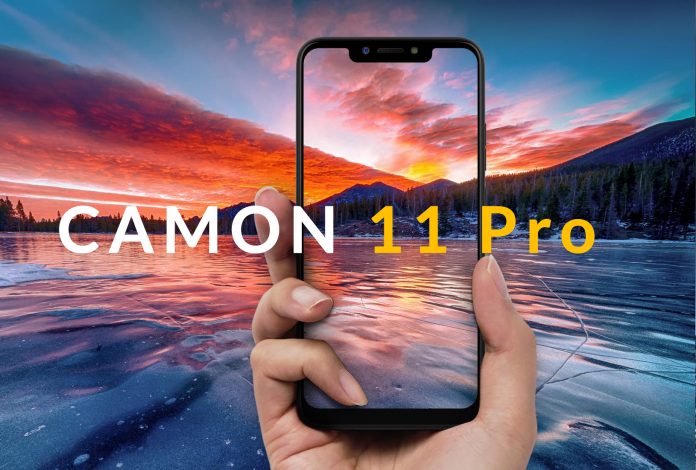 Tecno mobile is set to officially unveil its newest flagship and probably the last for this; The Tecno Camon 11 Pro in Uganda on Monday next week. Its launch in Uganda will follow its success launch in Nigeria, and Kenya in mid November this year.
The Tecno Camon 11 Pro will be the successor of the Camon X Pro which was launched early this year in April alongside the Camon X the predecessor of the Camon 11. Being a high-end phablet, Tecno has revamped the smartphone to the fullest, as per reviews we've come across. Its design can be confused or I might say is a much look-a-like of the Huawei P20. Therefore, the Tecno Camon 11 Pro might be the best built device yet from Tecno.
With all the high-end smartphones we've seen from Tecno, yes! the Camon 11 Pro stands out—this based on the reviews we've seen.
As we wait for the premium smartphone to be launched, we gather a few expectation for it.
The Notch
The Camon 11 Pro will be the first smartphone from Tecno to have a notch. While most of us are notch-hopbic, we shall just go by it. However, it's rumored that the notch can be hidden. If this is so, the notch won't be a hardware spec but a software feature.
Dual Rear Cameras
Dual rear cameras is no-longer regarded a news no more, as most smartphones this year shifted to this features while others have gone beyond to have 3 rear cameras. Since its more of a camera dubbed smartphone from Tecno, we expect that the performance at-least doubles it predecessor.
Much like its predecessor the Camon X Pro, AI will come embedded on the camera and its features—from beautification, portrait, HDR, among others.
The Design and Display
We talked about the design, as it looks more like the Huawei's P20. The display is rumored to support Full HD+ at a screen aspect ratio of 19:9.
Other specifications we might think of, being a premium, it might couple 64GB of ROM, and stick to 4GB of RAM. We are somehow sure it will come with 4GB RAM. Tecno has totally failed to adjust on RAM for its high-end smartphones. Further, might run on Android 8.1 with the company's UI Skin; HiOS coupled on top.
Security features, we expect Face ID and Fingerprint. The Face ID is reported to have a speed of 500 milliseconds detecting about 250 points. Meanwhile, we estimate the price to be about UGX750,000 (roughly USD$200).