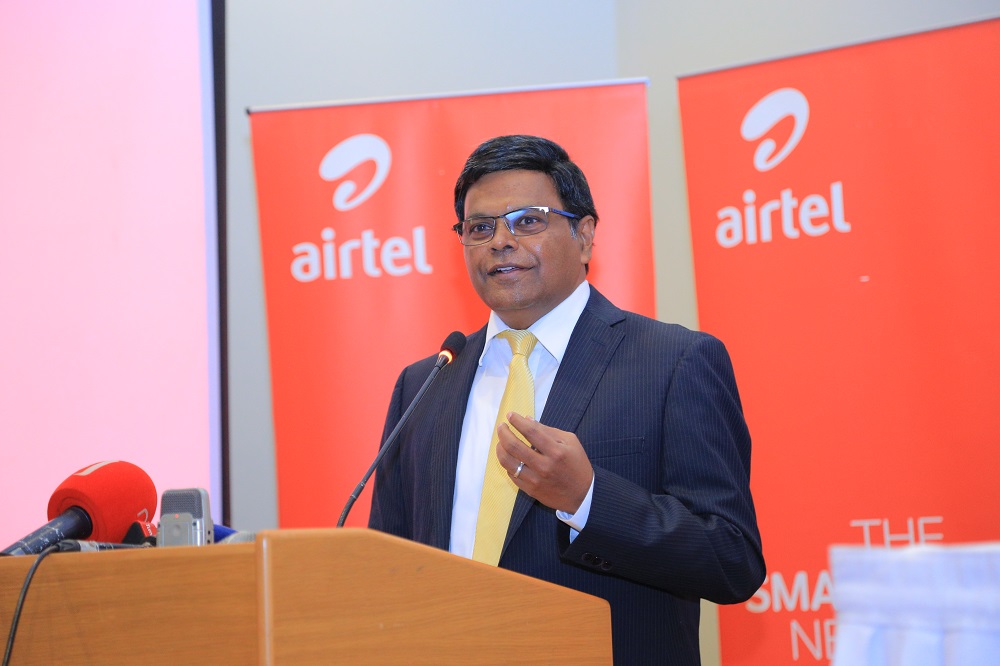 Airtel Uganda has announced a major milestone of hitting over 10million happy customers this year. This tremendous growth has cemented Airtel's position as the fastest growing telecom in the country.
"We are happy to announce that our customer base has grown to 10 million. This means we have been able to build trust with our valued customers. On behalf of the Airtel family, I would like to thank our Customers, the Government, Regulator as well as partners for their loyalty and contribution to the growth of the Airtel brand over the years. With their support, Airtel is making a significant impact on our community and we are happy to be celebrating this with them. At Airtel, we have always been committed to serve, support and provide our customers with innovative products and services. We are humbled by our customers' trust." noted Mr. V.G. Somasekhar, the Airtel Uganda Managing Director.
He added that "Airtel's mission is to be the most loved brand in the daily lives of Ugandan's, and as we celebrate this milestone we pledge to continue investing heavily towards improving the quality of our service, great customer experience at all our touch points and the overall network expansion across Uganda. Affordability remains a key business deliverable on voice, data and Airtel money services while providing solutions designed to make the real difference in the lives of our customers.
[related-posts]
Airtel's growth has been fostered by an increase in the uptake of the telecom's products and services, great partnerships and investment in network expansion across the country.
Looking ahead, Somasekhar says, "the company will continue investing heavily in innovation, great customer experience and network expansion across Uganda."