Features
Consolidate Your Business Functions to Save Money
When business owners hear a technical expert talk about virtual business phone systems, their first two thoughts center around security and flexibility. Business owners get those same questions in their heads when they talk about cloud computing and third-party data hosting. The technologies in place today, such as a virtual PBX system, can help you to consolidate your business functions and save money on operational costs. Not only will you save money, but you will also be able to grow your business at your own pace.
SIP Trunking
Session Initiated Protocol (SIP) trunking is a technology that takes VoIP technology to the next level. The cheapest SIP trunk will completely replace your standard phone lines with sense of flexibility and security you will not find on standard VoIP connections. With a good SIP trunk, you will have the reliability of a standard phone service, but the flexibility to grow your service as you see fit. Instead of having to invest in new PBX equipment each time you need to grow your phone system, you simply expand your SIP trunk service to get what you need.
A SIP trunk will allow you to do standard features such as call forwarding, hold and all of the other functions a business relies on for every phone call. However, by being based on an Internet connection instead of a limited PBX line, you will be able to utilize video conferencing and other services that standard phone lines cannot offer. It is a breakthrough in technology that can go back to turning your phone system into a valuable tool instead of something that holds your business back.
Cloud Computing
When cloud computing first started, it experienced enough security and reliability issues that business owners were hesitant to use it. However, over the years, advances in cloud technology have allowed businesses of any size to utilize a cloud with peace of mind. Cloud computing allows you to utilized metered productivity software with a pricing structure that only charges you for what you use. This means that you no longer have to buy individual licenses for Microsoft Office that can cost a lot of money. Instead, you connect to the cloud and only pay for what you use.
Cloud computing is an Internet service that can be accessed securely by any computer with an Internet connection. This means that companies no longer need to invest in expensive computer networks and large servers. All of the company's information can be stored on the cloud and accessed anywhere in the world. A cloud provider gives the company administrative features that makes sure that only authorized personnel access the data.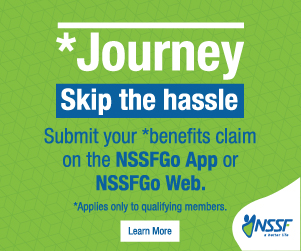 Outsourcing
If your company is not an accounting firm, then why do you have an army of expensive accountants on your payroll? When you outsource some of your functions to a professional organization, you can consolidate your operations and focus only on your core functions. If you are a shoe manufacturer, then outsourcing your IT and accounting needs means that you can focus your resources on making shoes. When it comes to an effective way to consolidate your operations, few options are more cost effective than outsourcing.
With business services such as an SIP trunk and crowd computing, your company can have all of its offices around the world connected to one system. You can also hire independent contractors to save on money, and connect them to your computer network and telephone system as well. Your operations will have a single, unified presence that will make marketing and distribution easier.
When your company is looking for ways to save money, then you should look at what the latest advances in technology have to offer. You can consolidate all of your critical business functions into services that expand your flexibility and save you money. You can create a unified business approach that will allow you to be more competitive in your market, and go after new markets without having to spend a lot of money on extra equipment or personnel. By utilizing the technology that is available, your company can focus on what it does best, and let professional organizations worry about all of your other essential and non-essential business functions.