News
Technology
3-D Printing Tech Helps Save Mother with Near-Fatal Brain Aneurysm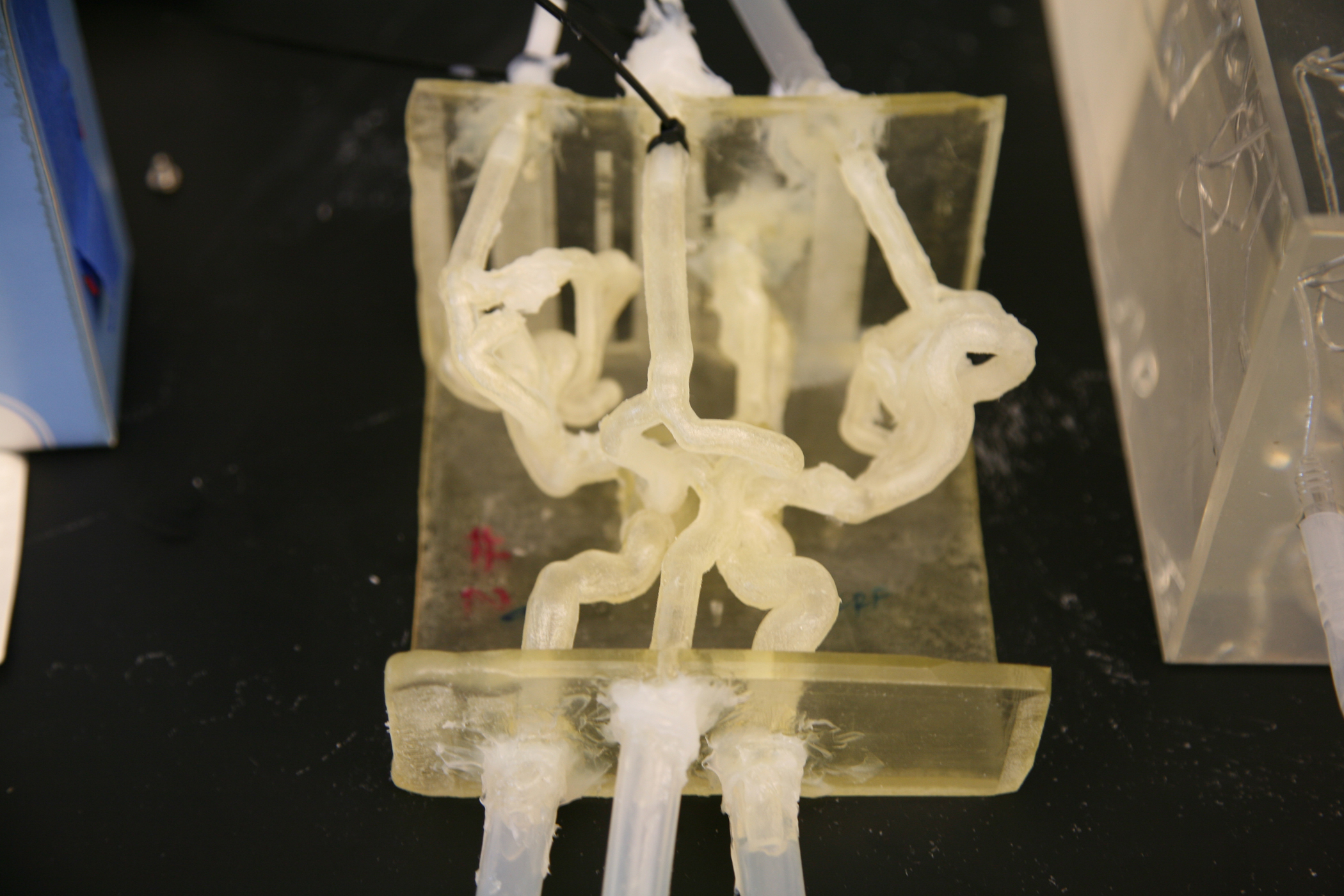 The 3-D printing and additive manufacturing company, Stratasys, along with The Jacobs Institute and physicians at Kaleida Health's Gates Vascular Institute and biomedical engineers at the University at Buffalo have saved a woman's life using 3D-printing technology.
The teams helped design a new approach to repair a complex brain aneurysm for Teresa Flint, a mother of three. The lifelike 3D-printed replica reduced risks associated with the surgery and corrected a near-fatal condition.
"We took the image of the aneurysm based on her scans to generate an exact replica of the entire brain vessel anatomy. The Stratasys 3-D printed model enabled us to devise a much more optimal means to treat her," says Dr. AdnanH. Siddiqui, chief medical officer at The Jacobs Institute.
Brain aneurysms result from a weakened area within the artery, which fills with blood and creates extreme pressure. According to research, about six million people live with the issue still undetected. After Flint was experiencing diminished vision and headaches, she was referred to specialists at the Gates Vascular Institute—where she was diagnosed with a life-threatening aneurysm.
"Typical treatment options are highly risky, as no two cases are identical and require deep understanding of each patient's unique vascular anatomy. With the aid of Stratasys' PolyJet 3D Printing Solutions, surgeons at some of the world's leading hospitals are now able to quickly pinpoint affected areas on individual patients and practice surgeries on realistic anatomical 3-D printed models. This is expected to dramatically minimize risks associated with delays and complications stemming from real-time, in-procedure diagnoses," says Scott Radar, general manager of Medical Solutions at Stratasys.[related-posts]
Originally, the team wanted to treat the aneurysm with a metallic basket that would be delivered into the area with a tiny tube, but after they attempted the procedure on the 3D-printed replica, they realized that would not work. Using the model, they were able to devise a more efficient way of treating the aneurysm.
The life-sized replica was 3-D printed using Stratasys' flexible TangoPlus photopolymer material on the Objet Eden260V professional 3-D Printer, which mimicked the feel of human tissue and its vascular structure. Doctors conducted a range of new testing and simulations to devise potential treatment options. After exploring different approaches on the model, doctors were able to successfully operate on her actual aneurysm.
"By 3-D printing models that mimic vascular feel, we can create an approach I don't think is achievable any other way," says Michael Springer, director of operations and entrepreneurship at The Jacobs Institute.