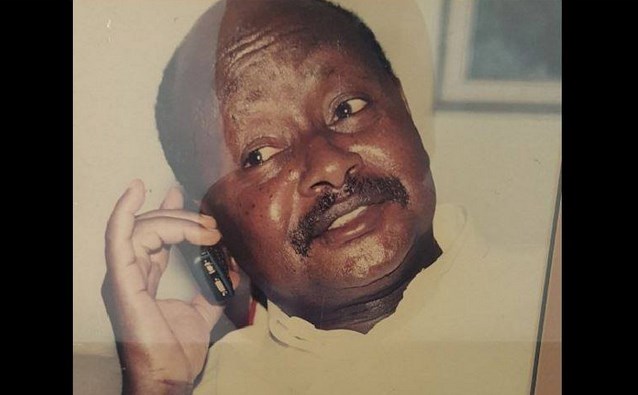 It's been 17 years since H.E. made the first phone call on MTN Uganda's network to the legend Nelson Mandela and the telecom giant is inviting customers to join in the celebration with some special offers.
From humble beginnings in 1994 back in South Africa, the company is now a leading mobile network operator in the Uganda offering a bouquet of services including mobile, data and fixed line communications plus a catalogue of mobile financial services.
"This important anniversary gives us an opportunity to reflect on the extraordinary achievements over the years, as well as energize us for the road ahead. The industry has changed dramatically – customers know value and are demanding for it. MTN is committed to making our customers' live a whole lot brighter through continued investment, innovations and development of solutions that deliver tangible value for customers," said MTN's Chief Marketing Officer, Mapula Bodibe.
"While voice remains the dominant service, Ugandans are increasingly embracing the Internet. As way of promoting data usage, we are also offering free data bundles on several smart phones that we are selling." she added.
And since 2009, MTN Uganda has made tremendous strides to improve financial inclusion and access to financial services for customers across Uganda. Through MTN Mobile Money, MTN Uganda has become the leading Mobile Financial Services provider serving over 4.5 million registered users.
"We are delighted to continue being part of Uganda's amazing story of growth and resilience to succeed, and look forward to being there as we step into the future," Ms. Mapula concluded.
The company has slashed prices of several smart phones by up to 30 percent in a promo that will run for an appropriately selected 17 days. The Samsung Galaxy Tab which previously cost Ush 1,455,000 can now be purchased at 1,040,000 while the Samsung Galaxy A3 is slashed down to 630,000/- from 900,000/-. The offer is valid until 22nd October 2015 while stock lasts.
Details about the MTN 17th Anniversary phone discount promotion are available at www.mtn.co.ug/shop