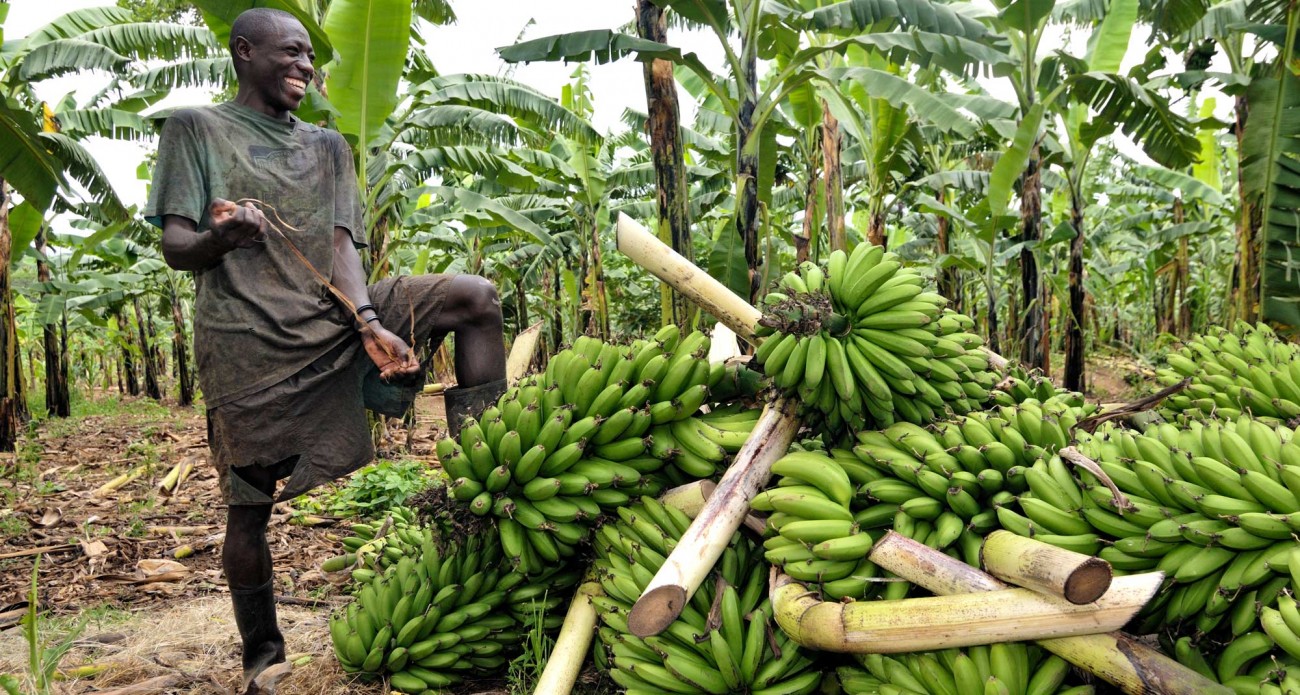 mPedigree, a Ghanaian startup that uses mobile phones to secure pharmaceutical products against counterfeiting and has expanded to a number of other Africa countries since its 2007 launch, has partnered the Uganda National Bureau of Standards (UNBS) to roll out a mobile phone-powered traceability and e-verification service for agricultural inputs and commodities.
The mPedigree anti-counterfeiting solution is a cloud-based system that creates unique 12 digit numbers which are put on single packs of medicines hidden under an opaque layer, only to be revealed when the consumer is buying the product. A customer can then send these PINs by SMS to a special shortcode, and within 15 seconds receive a reply confirming if the product is original or fake.
It is now launching operations in Uganda's agricultural sector, with an e-verification product for inputs and commodities such as seeds, fertilisers and crop protection products.
Aside from UNBS, the startup has also partnered with RenPublishing, a Ugandan corporation, and the Feed the Future Uganda Agricultural Inputs Activity, an initiative of the United States Agency for International Development (USAID) -run project Feed the Future.
The Feed the Future initiative seeks to combat poverty, reduce hunger and food insecurity, improve nutrition, and contribute to economic growth through increased agricultural production and improved links between agriculture and nutrition. The e-verification service in Uganda will be implemented in phases over the coming months and years.
The initiative brings together the E-Tags quality certification and auditing service of the UNBS and mPedigree's Goldkeys serialisation and authentication engine to create a channel for verifying the source and supply chain status of agro-inputs as well as their conformance with acceptable quality standards under Ugandan law and regulations.
"Farmers, regulatory inspectors, researchers, media personnel, and the general public shall benefit from the user-friendly, toll-free, mobile hotline that has already been implemented with support from the major telecommunications companies in Uganda, enabling them to instantly retrieve critical quality and authenticity information about individual packs of agro-inputs at the point of purchase," mPedigree said.
"Running on the fast and powerful USSD protocol, this service assures users of receiving a response on whether a particular agro-input is sound for use or not within seconds 98 per cent of the time. The verification process is designed to happen right at the point of purchase."
Phase one is set for completion next year, paving the way for successive, nationwide phases covering a broader set of private sector agro-input manufacturers, providers and distributors. The system is being launched at a time when estimates put the prevalence of fake seeds in Uganda at between 30 per cent and 40 per cent of total local supply.
"Fake seeds give poor yields or sometimes do not germinate at all, putting not just the livelihoods of farmers, but their very lives at risk, when financial ruin turns to suicide or self-harm," mPedigree said.
"Fake agrochemicals often contain dangerous compounds that contaminate ground water, and poison consumers. A perverse twist to this development is the misrepresentation of banned chemicals as organic farm chemicals, thus turning the ecological goals on their head.
Given the prominent role that agriculture plays in the social, economic and cultural lives of Ugandans, this situation is untenable."
The company said the e-verification service aims over its lifecycle to empower five million farmers and, at the peak of the rollout, generate more than US$1 billion in aggregate value per year.
Via Disrupt-Africa