News
Digital migration offers more positives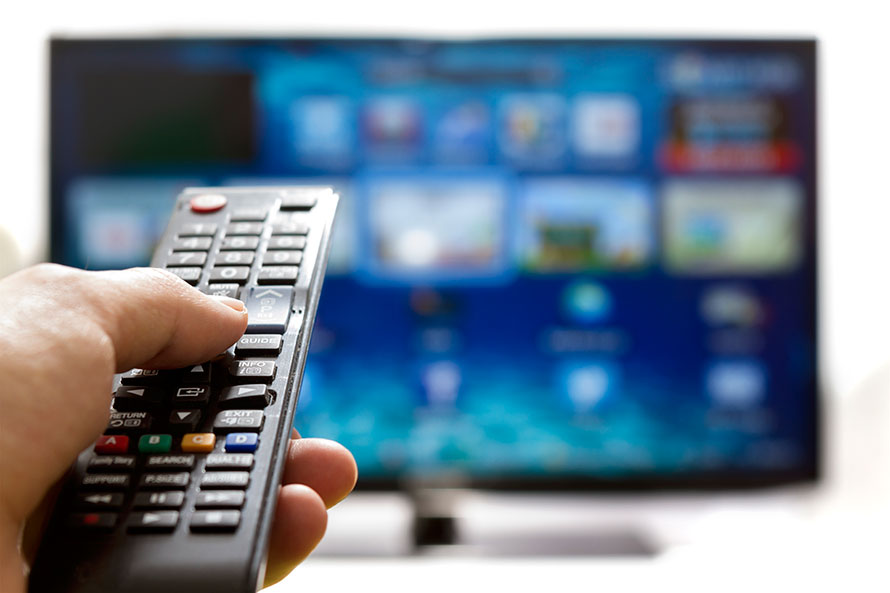 Kampala – A few days back, a local councilor in one of Kampala's suburbs rallied his residents to handover their television sets to the Uganda Communications Commission (UCC) because 'they were of no use.'
Their grievances stemmed from the fact that analogue signals had been switched off as a result of the digital migration process. Basically, this councilor along with his ilk preferred to stay in the 'analogue' era.
Days after UCC had switched off these analogue signals, some 'knowledgeable' persons raised their opinions saying that the digital migration deadline was illegal.
For starters, Uganda just like the other 192 member countries agreed in 2006 during the Regional Radiocommunication Conference (RRC) that they would switch off all analogue signals worldwide come July 17, 2015.
ITU is a specialized agency of the United Nations (UN) that is responsible for issues that concern information and communication technologies worldwide. It coordinates the shared global use of the radio spectrum, promotes international cooperation in assigning satellite orbits, works to improve telecommunication infrastructure in the developing world, and assists in the development and coordination of worldwide technical standards.
One of the main arguments fronted by these so called 'knowledgeable' guys is that UCC is mandated by Section 5(1)(i) of the Uganda Communications Act, 2013, to set national standards and ensure compliance with national and international standards and obligations laid down by international communication agreements and treaties to which Uganda is a party. They then say that this does not apply in the case of digital migration because Uganda's 'domestic law does not automatically incorporate public international law.'
The purpose of this article is not to breakdown the laws of Uganda but it should be noted that UCC is mandated to ensure that national standards comply with internationally set standards. Digital migration is one of the internationally set standards, or isn't it?
Eng. Godfrey Mutabazi, the UCC Executive Director at a recent press briefing said, "When we changed from Short Wave to FM, was that illegal? How different is this from analogue to digital?"
 "We plan the spectrum together as a region. The frequencies we have planned as region are taken to Geneva, Switzerland to the International Frequency Registration Board."
By carrying their TV sets to the UCC offices, this councilor exhibited the highest level of ignorance. For nine years, Ugandans were constantly reminded that analogue signals would be switched off. We only waited for the last moment.
As residents of the Kampala area come to terms with the analogue switch off, the rest of the country should also brace itself for a similar situation.
This is because the signal distributor, signet, is currently switching off analogue antennas and replacing them with digital transmitters as it prepares to complete the digital migration process countrywide.
Fred Otunnu, the Director of Communication at the Uganda Communications Commission (UCC) told PC Tech Magazine in a recent interview that the digital migration process is expected to go on till August 31, 2015.
"We decided to switch off in phases. Phase one which covers the Kampala area (radius of 65km) is complete. Signet is currently installing equipment and we expect that by July 31, 2015, the nearby towns will be switched off. On August 31, 2015, the rest of the country will be covered," he stated.
He however added that after the third phase is complete, additional equipment will be put in place to mop out the shadow areas.
"In terrestrial transmission, there will always be shadow areas. After August 31, 2015, we shall roll out gap fillers to enable the entire country migrate."
The process of the digital transition in broadcasting involves re-allocating frequencies was agreed upon by the International Telecommunication Union's Regional Telecommunication Conference (RRC) in 2006.
Digital broadcast signals can be compressed and because of this, spectrum will be freed up and this can be sold to communications operators who want to provide better wireless broadband services.
Otunnu says that UCC will sell spectrum and this will give the commission an alternative revenue source.
"The commission is mandated to allocate spectrum and that is business," he said, adding, "There is going to be a policy developed by UCC, the Ministry of ICT, government and stakeholders to see how all this freed up spectrum is going to be utilized. There is no timeline this yet because we first have to migrate everyone and then see how much spectrum is saved. Then we shall see what the needs for spectrum are; emergency services, broadband…once we have identify all the demands then we shall know how to allocate the different bands."
Otunnu further added that the policy framework will also spell out how the spectrum will be sold to the various stakeholders.
Because of better compression, digital migration will enable broadcasters to offer several channels of programming in a spectrum that previously was only able to transmit a single analogue channel. As a result, viewers will be offered a wider range of channels subject only to the broadcasters finding a business model to make the channels financially viable.
The digital transition also offers an opportunity to review the effectiveness of local production quotas and of government schemes that support local production. This will lead to an increase in local content production.
Broadcasting and telecommunications are in many African countries treated as separate, vertical markets. However, digital convergence means that telecom operators will become involved in broadcasting and broadcasting companies are looking at how they might deliver Internet and voice services.