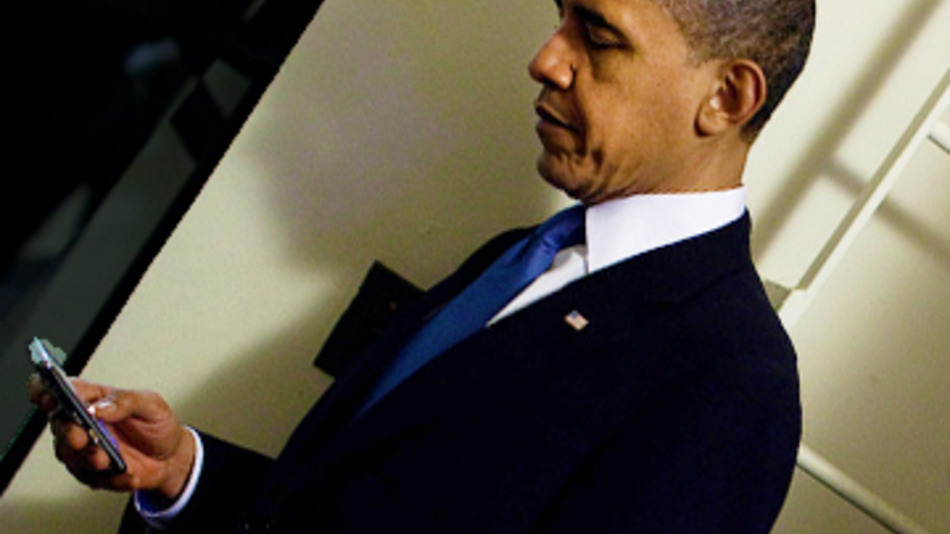 Barack Obama last night shattered the record for fastest time to reach one million followers on Twitter, after his new verified account @POTUS reached the figure in less than five hours.
Hello, Twitter! It's Barack. Really! Six years in, they're finally giving me my own account.

— President Obama (@POTUS44) May 18, 2015
The US President already has the account @BarackObama, which has amassed nearly 60 million followers. However, the new @POTUS account is associated with the presidential office – or as Obama puts it: "The handle comes with the house."
Obama's latest social media achievement beats a record previously held by Ironman star Robert Downey Jr., a feat the movie star achieved in 23 hours and 22 minutes back in April 2014.
For the Obama's third tweet on the social media platform, he chose to indulge in some lighthearted banter with former president Bill Clinton on the possibilities of things to come, referring to presidential hopeful Hillary Clinton.
Good question, @billclinton. The handle comes with the house. Know anyone interested in @FLOTUS?

— President Obama (@POTUS44) May 18, 2015
"The @POTUS Twitter account will serve as a new way for President Obama to engage directly with the American people, with tweets coming exclusively from him," wrote the White House Deputy Director of Online Engagement for the Office of Digital Strategy, Alex Wall, in a blog post.
Twitter's official account for government and politics statistics earlier this morning released an animated diagram showing how the President's new account quickly amassed followers across the globe.
Via Guinness World Records