News
Ugandan MPs Reject iPad Deal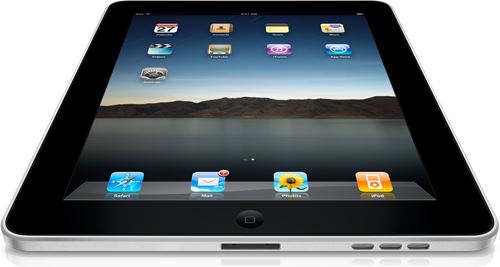 The deal, however, has been criticised by some committee members as "shady" for fear that it could compromise members. Mr Nabeta is allegedly working with the director ICT in Parliament, Mr Aloysius Makata, and UCC officials.
Mbale Municipality MP Jack Wamai Wamanga said: "If MPs need iPads, let them buy using their money and shouldn't divert money meant for children's computers. I am going to oppose this move and UCC should drop such a crazy idea before it's late. Otherwise, if they insist, they will be asked to refund that money."
While UCC Executive Director Godfrey Mutabazi on Monday told The Daily Monitor that it was Parliament that requested for iPads, the Spokesperson of Parliament, Ms Helen Kawesa, denied such a request and challenged him to table evidence.
Never requested
"Parliament has never requested for these iPads, this initiative came from UCC through the ICT Committee to give members iPads to boost the use of ICT. If some members are uncomfortable, they are free to decline," Ms Kawesa said.
Some MPs say the Rural Communications Development Fund, whose money is to be diverted, was intended to enable essential interventions to ensure more equitable development of communications services by complimenting the general national ICT policy and supporting the information requirements of other sectors of government that drive Uganda's development agenda.
To avoid conflict of interest when carrying out their oversight functions, the Rules of Procedure, the IGG Act and the Code of Practice do not allow lawmakers to be facilitated by ministries, government departments and statutory authorities like UCC. Mr Nabeta, however, was not available for comment. But Mr Mutabazi insists there is no conflict of interest.
"This money is from Rural Communication Development Fund we use to buy computers for schools, hospitals and RDCs. For three years, this matter has been on the desk to help MPs monitor projects in their constituencies. We were going to buy them desktops but technology has advanced." In the open market, an iPad costs about $700. (Shs2m)