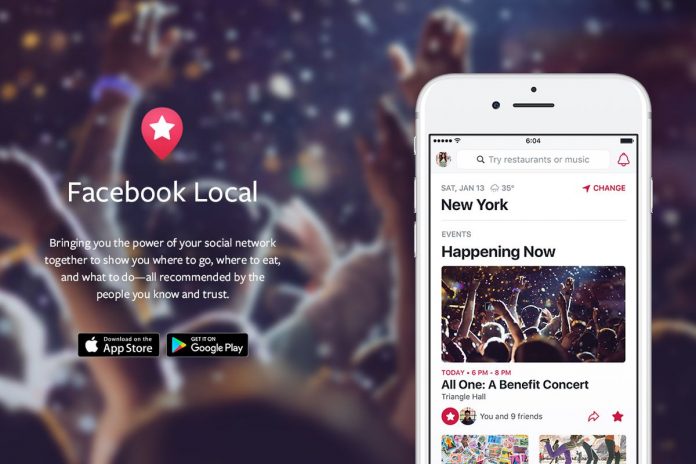 Social media giant Facebook has launched its latest app, Local, as a rebranded and updated version of its previous standalone Events app – bringing together businesses, restaurants, bars, and more along with events.
The new app features a simple place to search for fun things to do, all made possible by Facebook's database of 70 million business pages in addition to Facebook reviews and location sharing via friends' checkins.
"The new app, Facebook Local, helps you easily find what to do, where to go, where to eat, or what you need — all recommended by the people you know and trust," Aditya Koolwal, the product manager, said in a statement.
Facebook details four key ways that the Local App can be useful:
See what you have coming up and the latest from your friends
Find new things to do right now, this weekend or for an upcoming trip
Explore events, places and things to do near you, wherever you are
Check you calendar to see what you have coming up