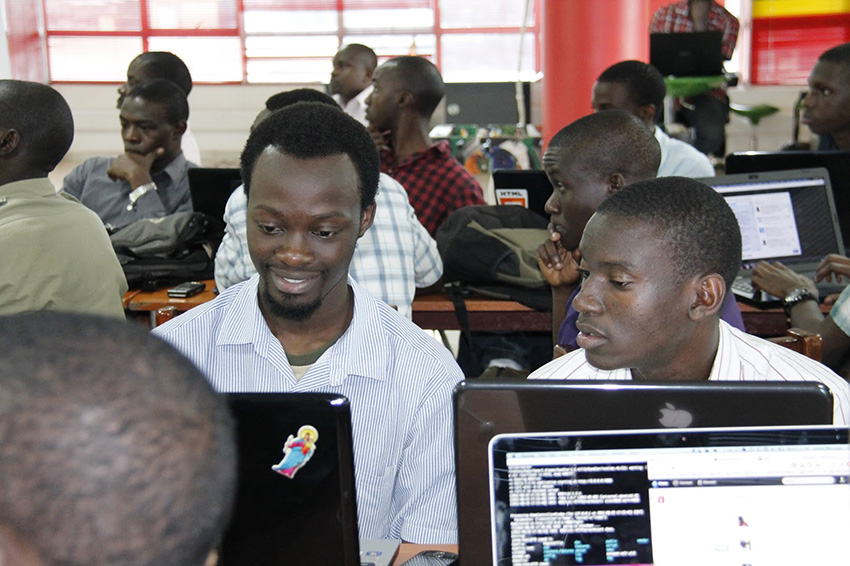 US-based online publisher of tech news; Tech Crunch is looking for good startups based in sub-Saharan Africa to participate in their inaugural Startup Battlefield Africa, and all you startup folks out there in the region aren't going to want to miss this.
TechCrunch is excited to be partnering with Facebook to bring illustrious startup competition, the Startup Battlefield, to Nairobi in October 11th, 2017. The Battlefield will feature several prominent startups from the region, each vying to be crowned the most promising startup in sub-Saharan Africa.
Startups can apply to one of three categories: social good; productivity and utility; and gaming and entertainment. As long as your company fits into one of these categories and you meet the eligibility criteria at the bottom of this post, you are encouraged to apply no later than July 14th, 2017 at 5 p.m PST (3 a.m East Africa Time).
The application page can be found here, and those companies selected to participate will be notified by August 21st, 2017.
TechCrunch will host Startup Battlefield Africa in Nairobi in front of a live audience and prominent judges in each category, and we will live stream the show on TechCrunch and Facebook so the rest of the world can tune in.
The judges will choose a winner in each category and select an overall winner, "Sub-Saharan Africa's Most Promising Startup," whose founders will win USD$25,000 in no-equity cash plus an all-expense paid trip for two to San Francisco to compete in the Battlefield at TechCrunch's flagship event Disrupt SF 2018.
"We're especially excited to be hosting this event during a period of promising growth for the region. Sub-Saharan Africa just produced its first unicorn, online shopping site Jumia, exits in the region are increasingly frequent and VCs all around the world are taking notice," Tech Crunch writes in blog post.
Countries eligible for the competition:
Angola, Benin, Botswana, Burkina Faso, Burundi, Cameroon, Cabo Verde, Central Africa Republic, Chad, Comoros, Republic of the Congo, Democratic Republic of the Congo, Cote d'Ivoire, Equatorial Guinea, Eritrea, Ethiopia, Gabon, Gambia, Ghana, Guinea, Guinea-Bissau, Kenya, Lesotho, Liberia, Madagascar, Malawi, Mali, Mauritania, Mauritius, Mozambique, Namibia, Niger, Nigeria, Rwanda, Sao Tome and Principe, Senegal, Seychelles, Sierra Leone, Somalia, South Africa, South Sudan, Swaziland, Tanzania, Togo, UGANDA, Zambia, and Zimbabwe.
Editor's Note: Notwithstanding anything to the contrary in the foregoing language, the "Applicable Countries" does not include any country to or on which the United States has embargoed goods or imposed targeted sanctions (including, but not limited to, Sudan).